MIDPOINT Feature Launch 2023
A professional script- and project-development program for creative teams and aspiring script consultants who believe in the importance of teamwork.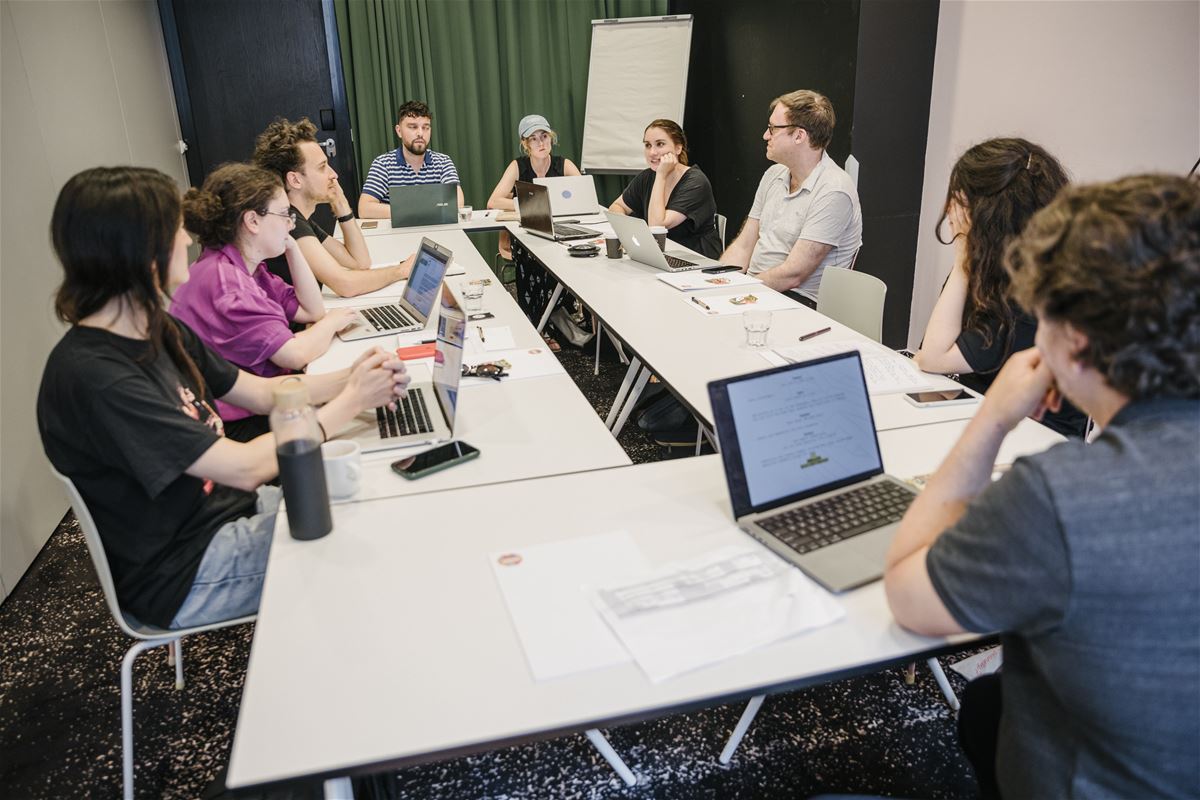 Benefits
An exquisite experience
The program targets creative teams with feature films in development & aspiring script consultants coming primarily from Central and Eastern Europe.

As the first film & series development platform in Europe, MIDPOINT Institute introduces within the Feature Launch program a multi-stage project selection process in order to be able to support more emerging talents.
From the applications, we will select approx. 20 projects, of which their creative teams will receive a detailed online assessment from two experienced professionals (script consultants and producers).
Based on this assessment, 9 projects will be selected for the Feature Launch 2023 program.
For teams of writers, 1st or 2nd time directors and producers
move your feature film project to the next level
create a financing, marketing, sales, distribution or pitching strategy for your project
work with some of the most established European and international creators and professionals who are willing to lay the cards out on the table (good or bad)
get unique professional international feedback from our tutors and your peers
explore the current film industry landscape and trends
pitch it & network at Karlovy Vary IFF
For script-consultant trainees
get unique experience, possibility to work on real projects
take advantage of safe environment & thorough guidance of an experienced mentor
enhance your script editing and communication skills
learn to give constructive feedback
master your analytic craft of writing script reports for film funds, cultural & other funding organizations
learn how to present yourself as a script consultant
pitch yourself & network at Karlovy Vary IFF
Structure
Comprehensive program combining various formats
Team with projects

Online Feedback Session

January 2023 | online

From all applications, the reading committee will select approximately 20 projects whose creative teams will receive a detailed online assessment from experienced professionals (script consultants and producers). After this session, the final 9 projects will be selected for the MIDPOINT Feature Launch program.

Script-consultant trainees

Online Preparatory Seminar for Script Consultant Trainees

February 27-28, 2023 | online

Online seminar exclusively for 3 selected script consultant trainees that will prepare them for further work with Feature Launch projects alongside the group leaders.

All Participants

Workshop 1

March 3-10, 2023 | Bratislava, Slovakia

TEAMS WITH PROJECTS

This workshop focuses primarily on creative development and dramaturgy while also introducing greater knowledge about other aspects of the industry, such as financing and market positioning.

SCRIPT-CONSULTANT TRAINEES

Each trainee is assigned to one of the three groups, and works closely with the group leader and the participants on the development of their scripts. Trainees also meet regularly with their mentor to review their learning progress.

Through this process, the trainees are acquainted with the script and development aspects of developing a film project, enhance their communication skills during the creative process and, most importantly, learn how to give constructive feedback to the creative teams to help them move forward in their development.

All Participants

Workshop 2

May 1-5, 2023 | online

Online individual consultations, group work, lectures focused on script/treatment development, financing and presentation skills. 

All Participants

Workshop 3

June 28 - July 5, 2023 | Prague and Karlovy Vary, Czech Republic

TEAMS WITH PROJECTS

This workshop serves as a platform to further advance the scripts, while also incorporating intensive and critical training about how to present and promote projects. This workshop is immediately followed by the Works in development - Feature Launch project showcase at the Karlovy Vary IFF, where all nine selected projects are presented to an audience of industry decision makers, including funders, sales agents, producers and festival programmers. One-on-one meetings and further networking follow the presentations.

The program's awards are handed out at this event.

SCRIPT-CONSULTANT TRAINEES

The trainees continue to observe the various stages of the development of the projects, through the final presentation at the Karlovy Vary International Film Festival. They are present at the pitching training and rehearsals and also prepare their own presentations, as they'll pitch themselves as industry professionals during the KVIFF pitching forum.

Networking opportunities at the event may help them in their future careers.

All Participants

Workshop 4

October 30 - November 3, 2023 | online

Individual consultations, group works, master classes, lectures focused on marketing and distribution strategies including new formats.
Company Time
Follow-up workshop for producers
Projects
Nine promising feature film projects
Participating projects are divided into 3 groups of 3, and development within each group is overseen by both a group leader and a script-consultant trainee.
Participants
The next generation of European film professionals
Script Consultant Trainees
Tutors
Inspirational professionals with a passion for sharing their experience
To ensure the most comprehensive approach to training, Feature Launch works with established and respected names from all over the European industry.
Producer Mentor
The Producer Mentor oversees the development of all projects, advises them during the process regarding production and budgetary issues, and guides them through the European industry landscape.
Danijel Hocevar
Slovenia
Film producer and CEO of Vertigo, a Ljubljana (Slovenia)-based production company with a distinctive track record and extensive working experience on international co-productions incl. the ...
Complete bio
Group Leaders
The Group Leaders oversee the development of projects in their group from the very beginning of the program through graduation. They also coach the script-consultant trainee assigned to their group.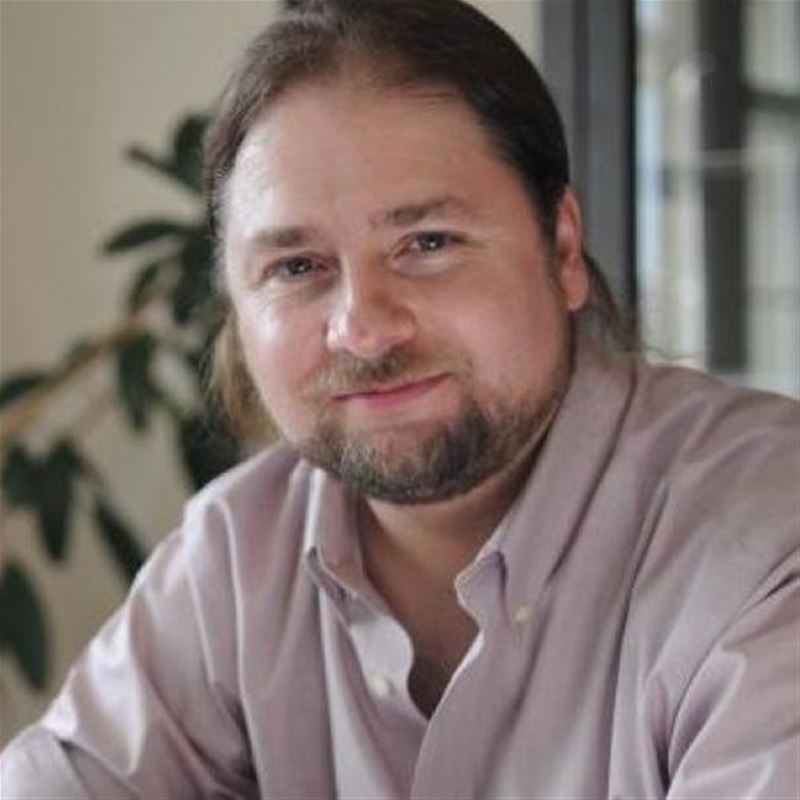 Pavel Jech
Czech Republic
Pavel Jech is a graduate of Columbia University as well as of FAMU, where he has served as dean since 2008. Pavel has ...
Complete bio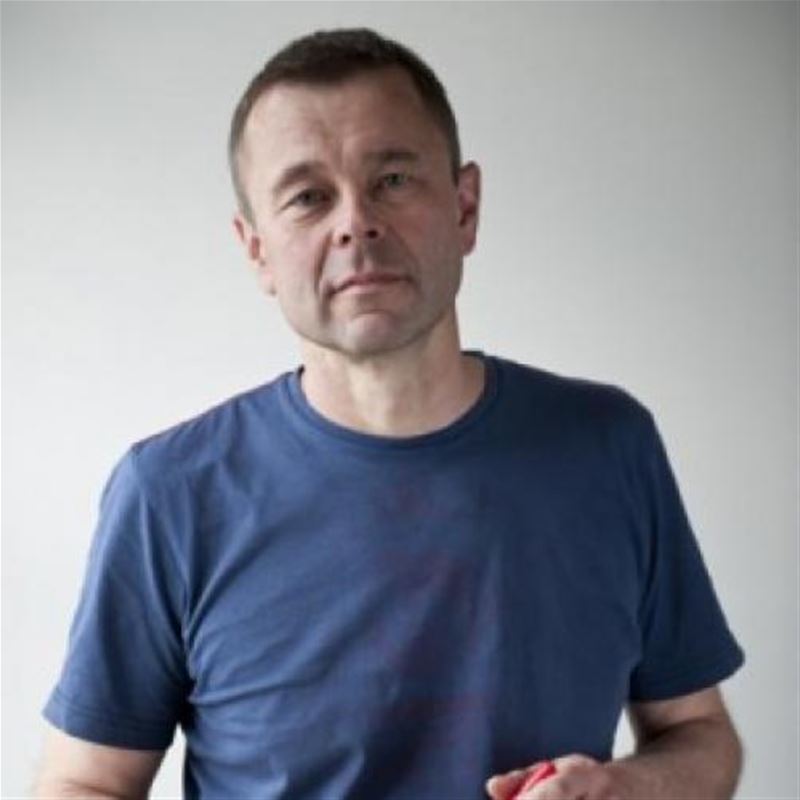 Pavel Marek
Czech Republic
Pavel Marek is a graduate of the Faculty of Computer Engineering, Technical University and the Directing Department at ...
Complete bio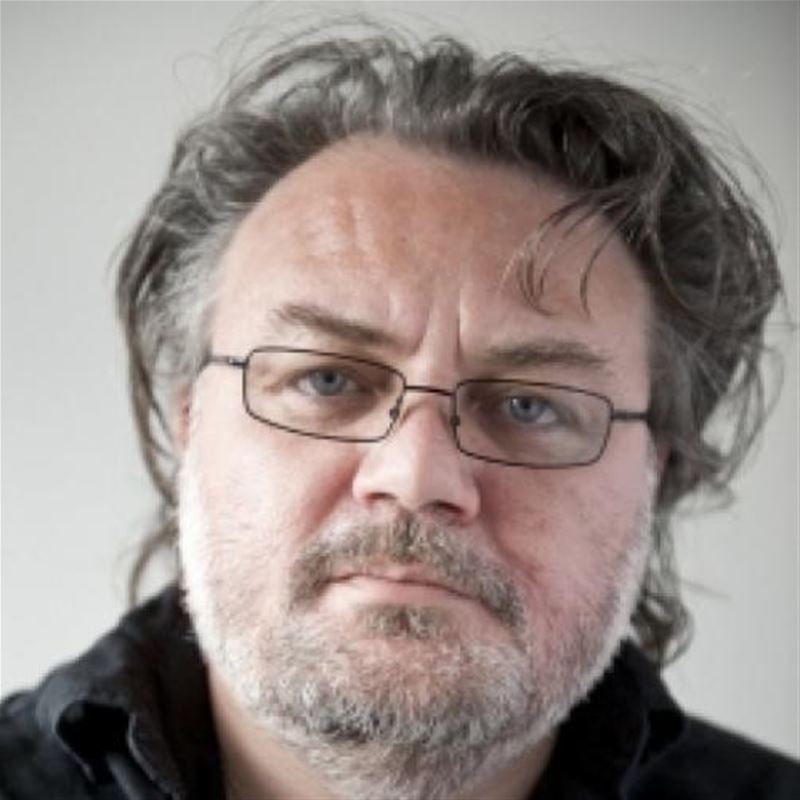 Ivo Trajkov
Czech Republic / North Macedonia
Ivo Trajkov is a director, producer, film editor, screenwriter and story editor. He was born in Skopje, Macedonia and ...
Complete bio
Script-consultant Trainee Mentor
The Script-consultant Trainee Mentor co-creates the training for the script-consultant trainees, ensuring that this training is implemented organically into the group work and that the collaborative set-up simulates a real-life industry environment. He meets regularly with the trainees, providing feedback and support.
Gyula Gazdag
United States
Gyula Gazdag is a director of film, theatre, and television productions. He has served as the Artistic Director of the Sundance Director's Lab since 1997. He was a creative advisor at the Binger ...
Complete bio
Pitching Tutor
The Pitching Tutor prepares participants to present themselves and their projects, in general and for the final pitching session of the program.
Producer Tutor
The Producer Tutor ensures each team develops effective promotional materials and positions their project in an international context.
Guest Tutors
These established professionals are usually present at at least one of the workshops to share their expertise.
KVIFF & MIDPOINT Development Award
A joint financial award of MIDPOINT and the Karlovy Vary IFF of 10,000 EUR for the best project of the Feature Launch 2023 program underlines the aim of the program itself – help emerging talents from Central and Eastern Europe to develop their film projects. 
connecting cottbus Award
A selected project from MIDPOINT Feature Launch will be given the opportunity to present itself during the pitching event within the connecting cottbus co-production market. Participation will include individual consultations from international film professionals and one-on-one meetings with potential partners.
Rotterdam Lab Award
One producer will be handpicked to participate in the professional training program for producers, Rotterdam Lab, which takes place during the International Film Festival Rotterdam.
Successful films
Selection of our successful alumni
References
Huge motivation boost and way to move your project to the next level
Being part of Feature Launch for us has been an incredible boost for the project. We've received input that has been so valuable to both the script and the process, and come further than we ever could have without our tutors and group members, in just a few months!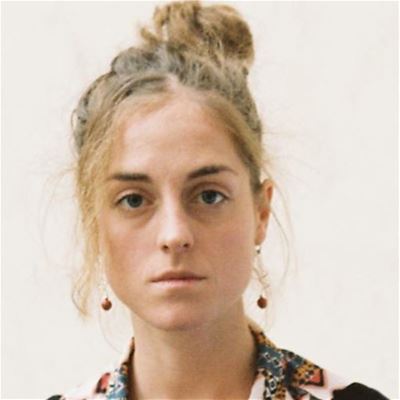 Eliza Jones
Producer, Feature Launch 2022 Alumna
This program has been great for me, as a director working on his debut. It has helped me to be more strict and demanding of my own work and more confident about it at the same time. You gain a large extended family who are all invested and rooting for your film to be the best version of it.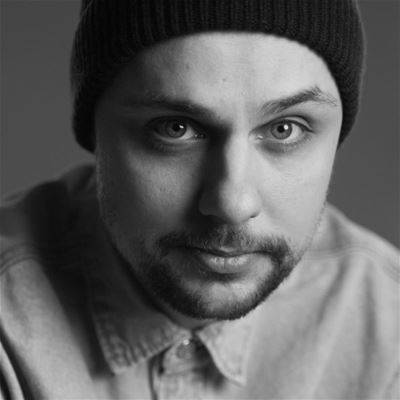 Armands Zacs
Director, Feature Launch 2022 Alumnus
Feature Launch helped to recreate our story by fulfilling our characters and shaping our film into a much more consistent and interesting project. For me personally, it was an amazing journey full of talented and openhearted people that opened up a passion for scriptwriting in me!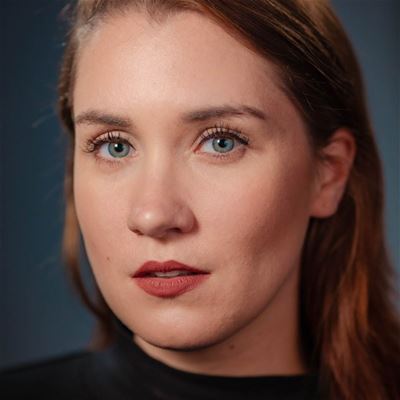 Natalie Golovchenko
Writer, Feature Launch 2022 Alumna
By giving me the opportunity to learn and take part in the development process of different feature films, the program has allowed me to grow as a script consultant in ways I would have never imagined. I now feel more confident to accompany writers on their development journeys.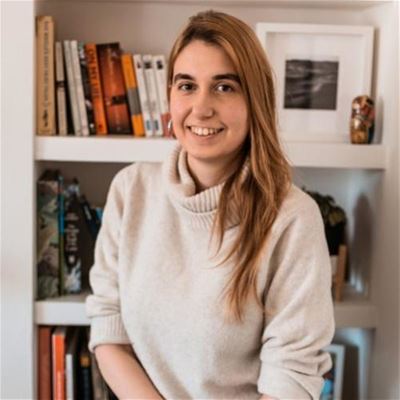 Alizee Musson
Script Consultant Trainee, Feature Launch 2022 Alumna
Fees & Deadline
Call for Feature Launch 2023 is closed now.
Fee
Online Feedback Session
200 EUR per project
(no application fee)
Fee
Workshop 1 + 2 + 3 + 4
1, 500 EUR per participant (writers, directors, producers, trainees)
Possible to pay in installments. The fee includes accommodation, board, and tuition during the residential workshops. Travel costs are NOT included.
Fee
Company Time
300 EUR per participant (only for producers)
The fee includes accommodation, board, tuition and When East Meets West accreditation. Travel costs are NOT included.
Who can apply
Teams of writers, directors and producers (2-3 members in one team) 
Aspiring script consultants
The program accepts projects coming mainly from Central and Eastern Europe or with the co-production intention with this region
Application requirements
To apply for the program, please create an account on the MIDPOINT Visitor Page and follow the instructions within the submission form, where you can also find detailed information about application materials. 


The application materials consist of:

Short synopsis (max. 1000 characters) 
Treatment (approx. 10 pages, NOTE: scripts will not be considered at this stage of selection)
Two selected scenes (max. 5 pages per scene)  
Author´s statement (1 page) 
Preliminary financing plan 
Producer´s statement (1-2 pages) 
Production company profile (max. 1000 characters) 
Short professional biographies of all team members 
Photos of all team members
Previous work of the director (max. 2 links) 
Moodboard (optional) 
Information about application materials for script-consultant trainees to be found here. 
Can I apply with an animation or documentary film project?

Sadly, Feature Launch does not work with animation or documentary projects, as these require a different set of skills and addresses a different market.

Can I apply without a writer OR director OR producer in the team?

You can't. All these creative roles have to be present in your team. One person could represent more than one role (writer/director OR director/producer, etc.), or there could be two people representing one role (2x writer OR 2x producer, etc.). In any case, the team must consist of 2-3 people.

I'm not European, can I apply?

Feature Launch is specifically designed for European writers, as we'd like to address the demand for training coming particularly from this territory. The main focus is put on the region of Central and Eastern Europe. However, projects with a strong co-production potential or already attached partners/team members from this region can be accepted as well. In case you are still not sure about your eligibility, please contact the program coordinator Sona Morgenthalova.

I'm not fluent in English, can I still apply?

Sadly, no. As the entire training runs in English, and during the working days you'll be asked to write directly in English, we require an intermediate level of these language skills. This simply means: your grammar doesn't have to be perfect, but you need to talk/write fluently and have the vocabulary to do so.

Once selected, how much time should I allocate to the training?

Quite honestly – a lot. Feature Launch is an intensive training, and apart from the assignments and work done during all residential and online workshops, it operates with a system of tasks and deadlines in between these modules. So clear that calendar up a bit.

Does MIDPOINT Institute offer scholarships?

It does. However, these are only partial, cannot be allocated to all participants, and their granting therefore considers various criteria. We HIGHLY recommend applying to a local supporting organization (national or local funds, ministries of culture or education, professional associations, etc.) at the same time you're applying to MIDPOINT Feature Launch. You can always withdraw your application if not selected, but as the processing time of this support can be rather long, it might be quite late to do this once we confirm you're in.

Can I send you the application materials via e-mail?

We only accept applications submitted through our Visitor Page. Firstly, that way you can be sure your e-mail doesn't end up in junk, and secondly, all submitted materials are distributed to the selection committee via the Visitor Page (please see the 'Application' section).
Contact
Did we forget something? Don't hesitate to ask