Network / People
Joan Tewkesbury
Joan Tewkesbury began her career at age ten as a dancer in The Unfinished Dance with Margaret O´Brien and Cyd Charisse. She was an Ostrich and Mary Martin's flying understudy in Jerome Robins' Peter Pan, choreographed and danced in high and low end night clubs, the Fringe at the Edinburg Festival, has appeared in TV commercials selling coffee and once in a bathing suit selling sunburn remedy... 
She has amassed credits as a writer, director, producer and choreographer in feature film, theatre and television.
For Robert Altman she was a script supervisor on McCabe and Mrs. Miller, wrote the screenplays for Thieves Like Us and scripted Altman's classic Nashville. Tewkesbury wrote and directed her first film, a documentary , Hampstead Center, regarding the work of Anna Freud. She directed her first feature film, Old Boyfriends, that premiered at Directors Fortnight at the Cannes Film Festival. 
For Network and Cable Television, Tewkesbury wrote and directed award-winning Acorn People, The Tenth Month with Carol Burnett, Sudie and Simpson with Sara Gilbert and Lou Gossett Jr., Cold Sassy Tree with Faye Dunaway and Richard Widmark, Elysian Fields, a pilot for CBS, Windows for HBO, Wild Texas Wind with Dolly Parton, On Promised Land with Joan Plowright, and Scattering Dad with Olympia Dukakis. She has directed numerous hours of network episodic television and was the consulting producer and director for The Guardian with Simon Baker on CBS.
For theatre she has written and directed Cowboy Jack Street and The Retrospective off Broadway, co-choreographed and directed Dance Card, a ballet for Oregon Ballet Theatre, and Jammed, presented on the Fringe at the Edinburgh International Festival. Recently she wrote and performed Car Talk for Road Angel, an art installation by Terry Allen in Austin, Texas. 
Currently she teaches a class she created, "Designed Obstacles, Spontaneous Response" throughout the United States, and at various Sundance Labs in Israel, Japan, Italy and Cuba and a filmmaker´s lab in New Zealand. She is an advisor for various Sundance Labs and teaches her class at St. John's College in New Mexico.
She is a novelist, Ebba and the Green Dresses of Olivia Gomez in a Time of Conflict and War, was published in 2011 and has finished her third novel.
Photo: Mary Moon
Show more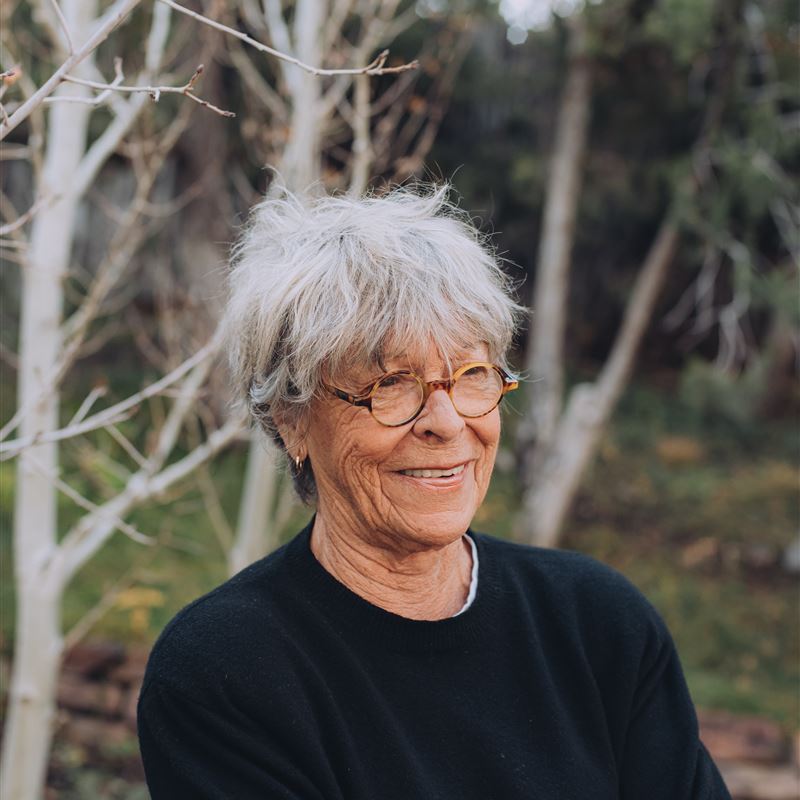 Participant in MIDPOINT programs:
Tutor / Lecturer in MIDPOINT programs: