MIDPOINT Feature Launch 2021
A professional script- and project-development program for creative teams and aspiring script consultants who believe in the importance of teamwork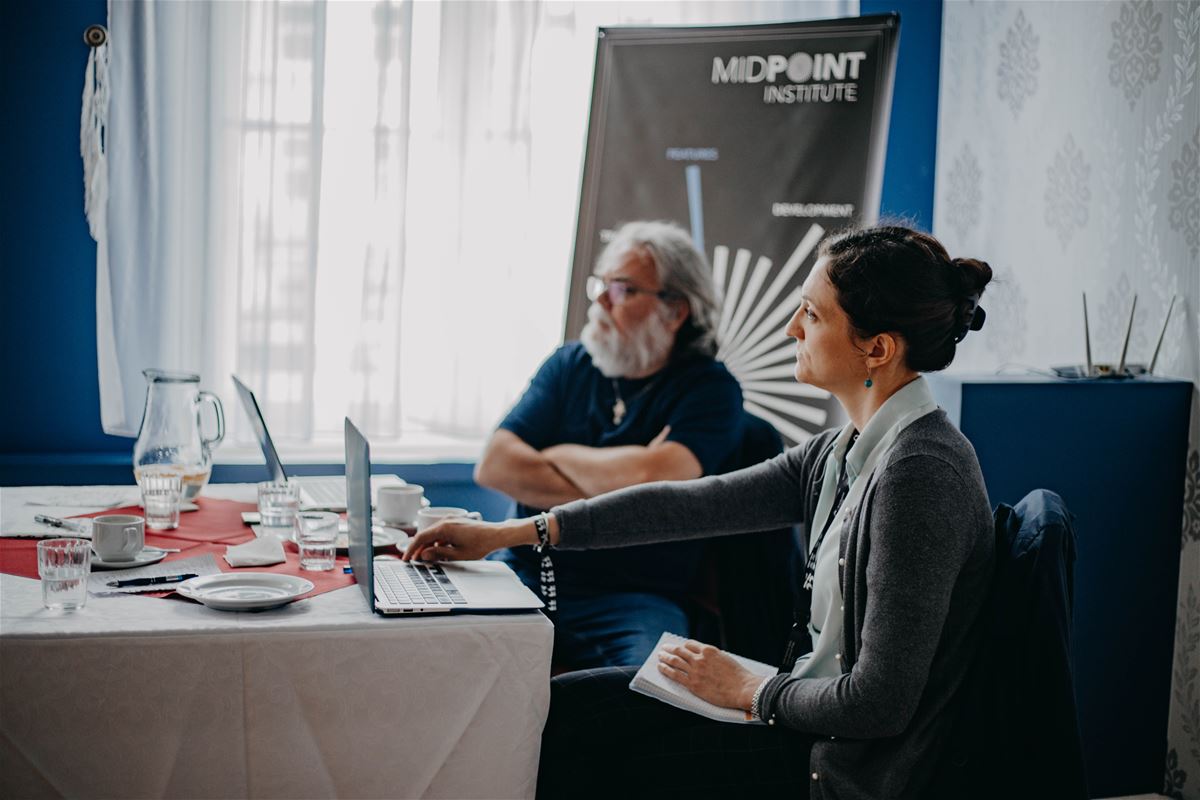 Projects
Nine promising feature film projects
Participating projects are divided into 3 groups of 3, and development within each group is overseen by both a group leader and a script-consultant trainee.
Participants
The next generation of European film professionals
Script Consultant Trainees
Company Time - Guest Producers
Tutors
Inspirational professionals with a passion for sharing their experience
To ensure the most comprehensive approach to training, Feature Launch works with established and respected names from all over the European industry.


Danijel Hocevar
Slovenia
Film producer and CEO of Vertigo, a Ljubljana (Slovenia)-based production company with a distinctive track record and extensive working experience on international co-productions incl. the ...
Complete bio
Group Leaders
The Group Leaders oversee the development of projects in their group from the very beginning of the of the program through graduation. They also coach the script-consultant trainee trainee assigned to their group.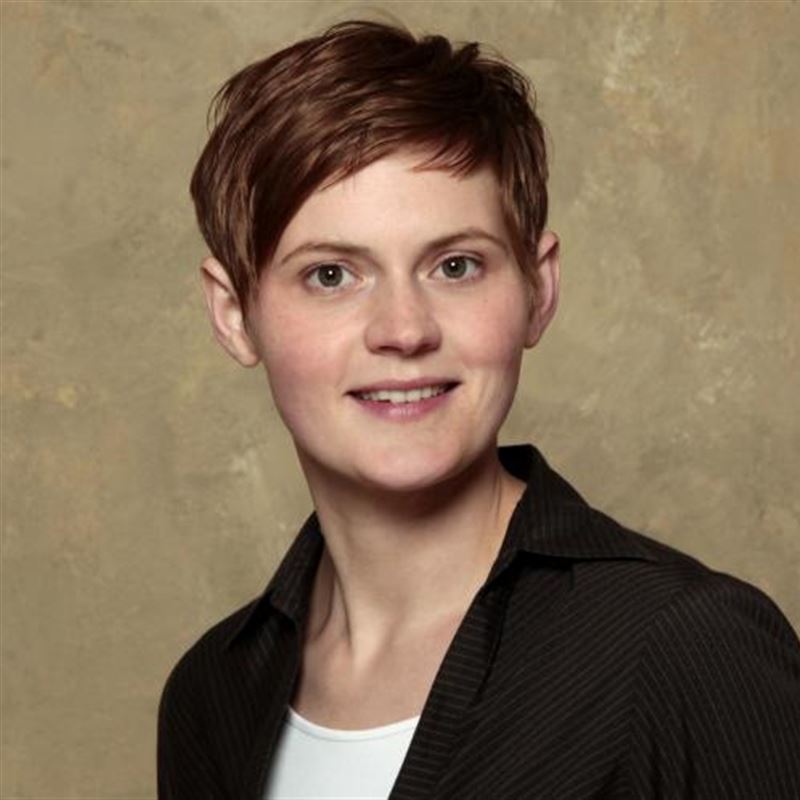 Anne Gensior
Germany
Anne Gensior works as an international script consultant for feature films and documentaries and as a script reader and ...
Complete bio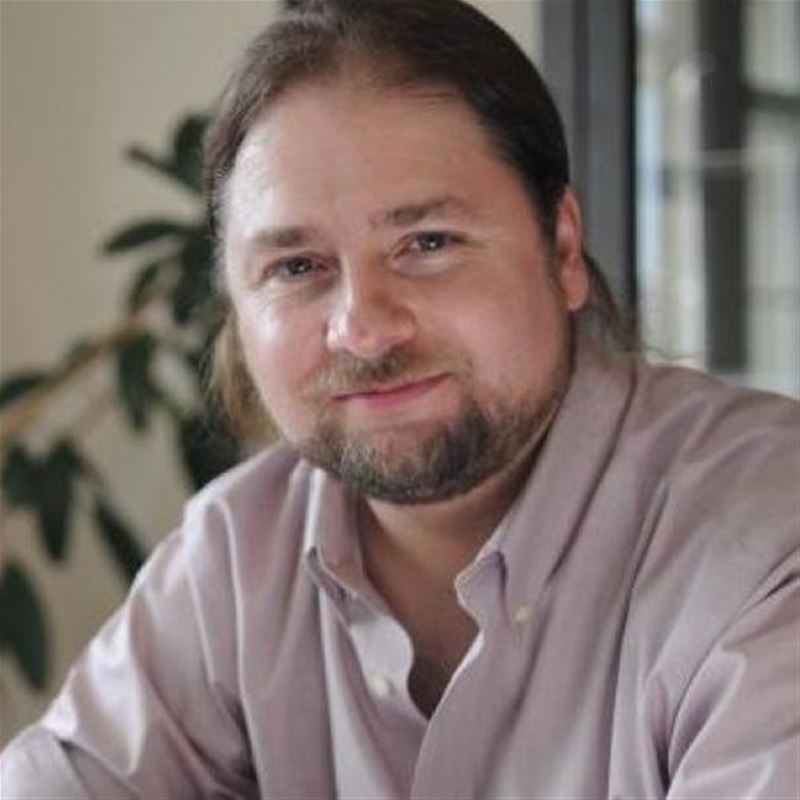 Pavel Jech
Czech Republic
Pavel Jech co-founded MIDPOINT in 2010 and has been active ever since as a group leader and speaker in its various ...
Complete bio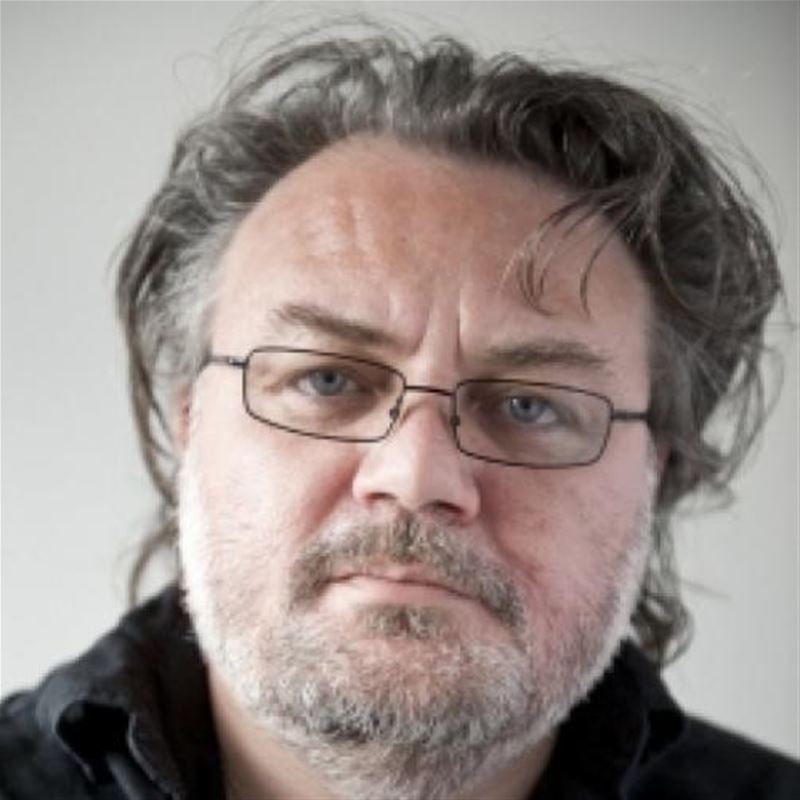 Ivo Trajkov
Czech Republic / North Macedonia
Ivo Trajkov is a director, producer, film editor, screenwriter and story editor. He was born in Skopje, Macedonia and ...
Complete bio
Script-consultant Trainee Mentor
The Script-consultant Trainee Mentor co-creates the training for the script-consultant trainees, ensuring that this training is implemented organically into the group work and that the collaborative set-up simulates a real-life industry environment. He meets regularly with the trainees, providing feedback and support.
Gyula Gazdag
United States
Gyula Gazdag is a director of film, theatre, and television productions. He has served as the Artistic Director of the Sundance Director's Lab since 1997. He was a creative advisor at the Binger ...
Complete bio
Pitching Tutor
The Pitching Tutor prepares participants to present themselves and their projects, in general and for the final pitching session of the program.
Guest Tutors
These established professionals are usually present at at least one of the workshops to share their expertise.
Arnaud Gourmelen
Complete bio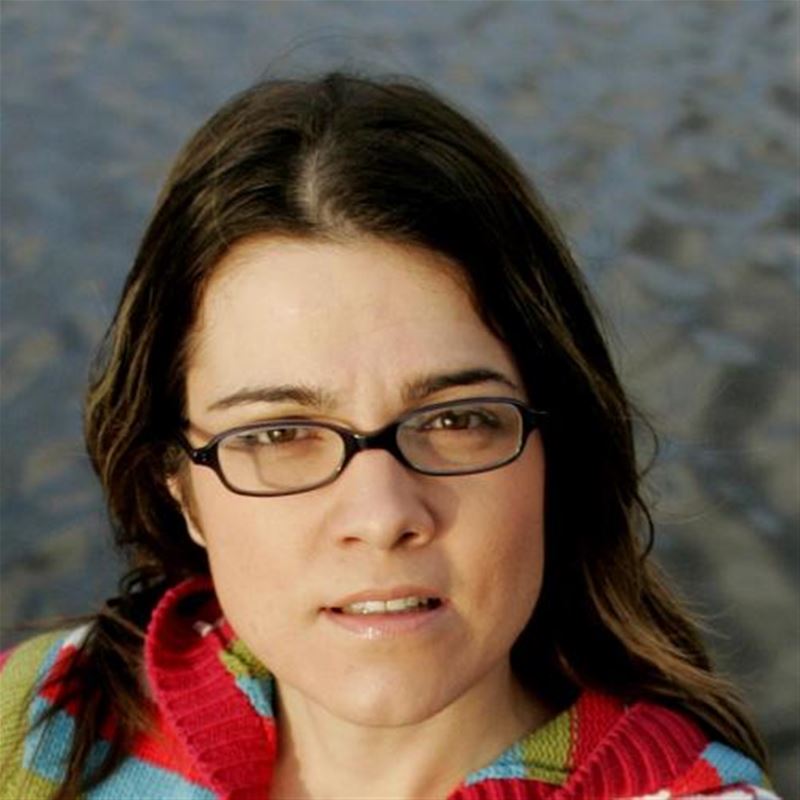 Karla Stojakova
Czech Republic
Complete bio
KVIFF & MIDPOINT Development Award
A joint financial award of MIDPOINT and the Karlovy Vary IFF of 10,000 EUR for the best project of the Feature Launch 2020 program underlines the aim of the program itself – help emerging talents from Central and Eastern Europe to develop their film projects. 
Awarded project: Head Nurse
Special Jury Mention: ALIYA
connecting cottbus Award
A selected project from MIDPOINT Feature Launch will be given the opportunity to present itself during the pitching event within the connecting cottbus co-production market. Participation will include individual consultations from international film professionals and one-on-one meetings with potential partners.
Awarded project: The Bomber
Rotterdam Lab Award
One producer will be handpicked to participate in the professional training program for producers, Rotterdam Lab, which takes place during the International Film Festival Rotterdam.
Awarded producer: Aleksandra Aleksander
Structure
Comprehensive program combining various formats
The nine creative teams, split into three groups, work under the guidance of internationally renowned and experienced tutors and in close collaboration with script-consultant trainees, who are involved in all parts of the program.
The workshops consist of group work, plenary sessions, inspiring masterclasses and case studies which offer a deeper understanding of the creative aspects involved in the work, as well as insights into financing, sales, festival and distribution strategies. There are also one-on-one meetings with guest tutors and international experts from different areas of the audiovisual industry to help participants to further develop their projects.
Script-Consultant Trainees

Preparatory Seminar

February 18–20, 2021 | online

Script consultant trainees are briefed and given some introductory training by their mentor. The aim is to become acquainted with the mentor, the group leaders and the projects, and to learn the fundamentals of script consultancy.

All participants

Kickoff

February 24–26, 2021 | online

The aim of this session is to to become acquainted with the tutors, the fellow participants and the methodology, and to begin work on the scripts and set up the dynamics within the groups.

All participants

Workshop 1: Script-development & Financing Strategies

April 17–22, 2021 | online

Teams with projects

This workshop focuses primarily on creative development and dramaturgy while also introducing greater knowledge about other aspects of the industry, such as financing and market positioning.

Script-consultant Trainees

The trainees are trained by both their mentor, who supervises their entire learning process, and Feature Launch tutors, who help them understand the different approaches and strategies they use while developing feature-film projects. Each trainee is assigned to one of the three groups, and works closely with their mentor and the participants on the development of their scripts. Trainees also meet regularly with their mentor to review their learning progress.

Through this process, the trainees are acquainted with the script and development aspects of developing a film project, enhance their communication skills during the creative process and, most important, learn how to give constructive feedback to the creative teams to help them move forward in their development.

All participants

Workshop 2: Pitching Training & Industry Insights

June 28-July 3, 2021 | online

Teams with projects

This workshop serves as a platform to further advance the scripts, while also incorporating marketing and sales strategies into the development process. It also includes intensive and critical training about how to present and promote projects, including the basics of business development and sustainability.

Script-consultant Trainees

The trainees continue to observe the various stages of the development of the projects, through the final presentation at the Karlovy Vary International Film Festival. They are present at the pitching training and rehearsals and also prepare their own presentations, as they'll pitch themselves as industry professionals during the KVIFF pitching forum.

All participants

Works in Development - Feature Launch

July 28, 2021 | online, within Eastern Promises Industry Days of KVIFF

TEAMS WITH PROJECTS

All nine selected projects are presented to an audience of industry decision makers, including funders, sales agents, producers and festival programmers. One-on-one meetings follow the presentations.

The program's awards are handed out at this event.

SCRIPT-CONSULTANT TRAINEES

The trainees are also presented during the showcase to the audience of industry decision makers, including funders, sales agents, producers and festival programmers. Networking opportunities at the event may bring dividends for future careers.

Producers

Company Time

January 22-27, 2022 | Trieste, Italy

This follow-up workshop offers participating producers support in the areas of company sustainability and strategic business planning. This training is designed and co-organized with our partner EAVE. 

The workshop is led by Linda Beath, an expert on project financing and strategic business planning who advises both European and international producers. Her areas of expertise also include public policy and new business models relating to digital media.                

Over four days, participants will enhance their entrepreneurial skills, analyze their own companies, and receive feedback from both Linda and renowned experts from the industry, who have experience working both inside and outside Central and Eastern Europe.

In addtion, this workshop is run in collaboration with the Trieste FF and within the frame of When East Meets West, which brings participants further networking opportunities through its industry program.

After the workshop, participants have the opportunity to follow up with an expert online, to discuss the individual strategy for their company further.

Screen Companies - Survive or Thrive?

January 7, 2022, 2:00 p. m. | Online

Online preparation plenary for the Company Time workshop in Trieste, Italy.
Successful films
A sampling of our successful alumni
References
A motivational experience that elevates your project and skills
Such dedicated group leaders, trainers and guest speakers really boost the motivation of the team and help the project evolve to the next level!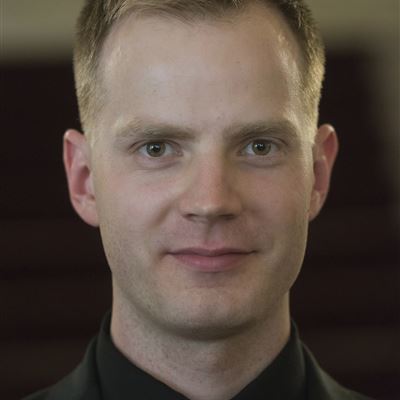 Maario Masing
Producer, Feature Launch 2021 Alumnus
The program helped us define the basic building blocks of the project, such as the theme, the structure, the tone, and perspective - elements that mostly take some time to find. Our goal is to make a film that will speak to the audience in a universal language. That's maybe the overall benefit of MIDPOINT: To be involved in the international dialogue from the very beginning.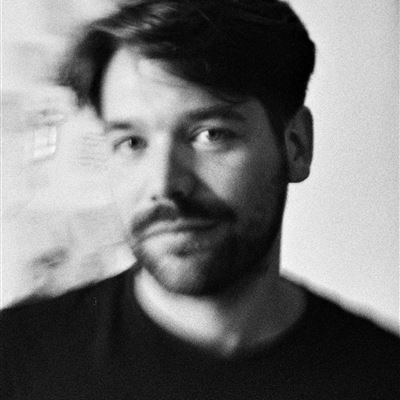 Jan Vejnar
Writer, Director, Feature Launch 2021 Alumnus
We came here with characters and plot. We came out with a story.
Pauls Kesteris
Director, Feature Launch 2021 Alumnus
I feel like participating in the program was crucial to this project, and that working with mentors and colleagues was a great privilege.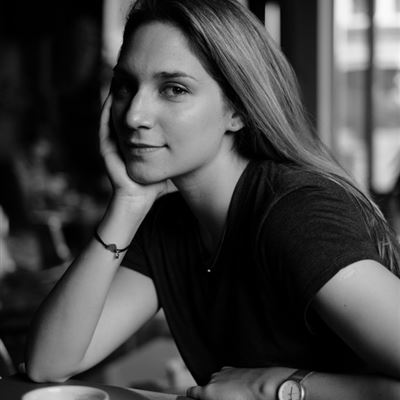 Judita Gamulin
Director, Feature Launch 2021 Alumna
MIDPOINT was definitely beneficial for our project and thanks to its intensive program it shortened our script development period.
Vaclav Hasek
Writer, Feature Launch 2021 Alumnus