MIDPOINT Feature Launch 2021
A professional script- and project-development program for creative teams and aspiring script consultants who believe in the importance of teamwork.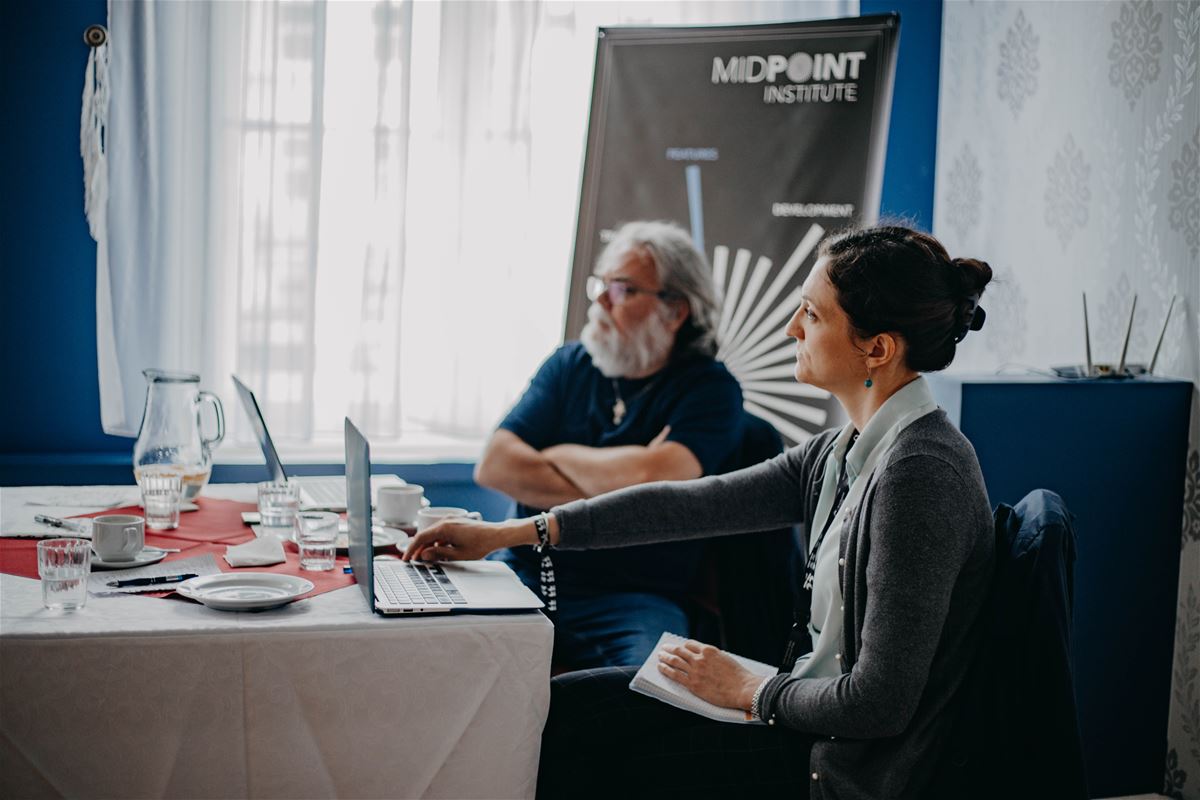 Projects
Nine promising feature film projects
Participating projects are divided into 3 groups of 3, and development within each group is overseen by both a group leader (or tutor) and a script-consultant trainee.
Participants
The next generation of European film professionals
Script Consultant Trainees
Tutors
Inspirational professionals with a passion for sharing their experience
To ensure the most comprehensive approach to training, Feature Launch works with established and respected names from all over the European industry.


Danijel Hocevar
Film producer and CEO of Vertigo, a Ljubljana (Slovenia)-based production company with distinctive track record and extensive working experience on international co-productions and narrow budget ...
Complete bio
Group Leaders
The Group Leaders oversee the development of projects in their group from the very beginning of the of the program through graduation. They also coach the script-consultant trainee trainee assigned to their group.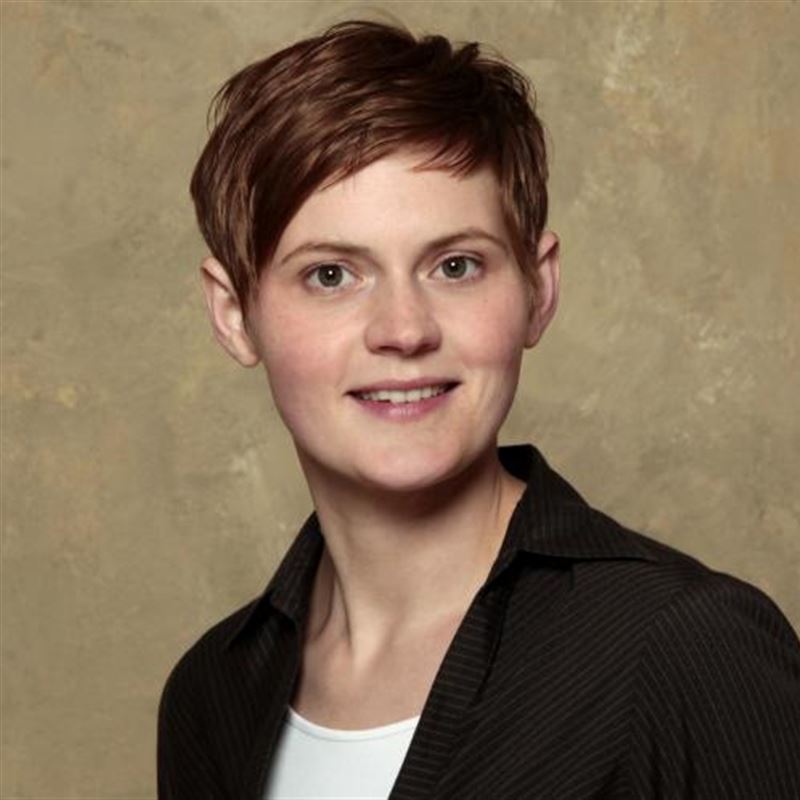 Anne Gensior
Anne Gensior works as an international script consultant for feature films and documentaries and as a script reader and ...
Complete bio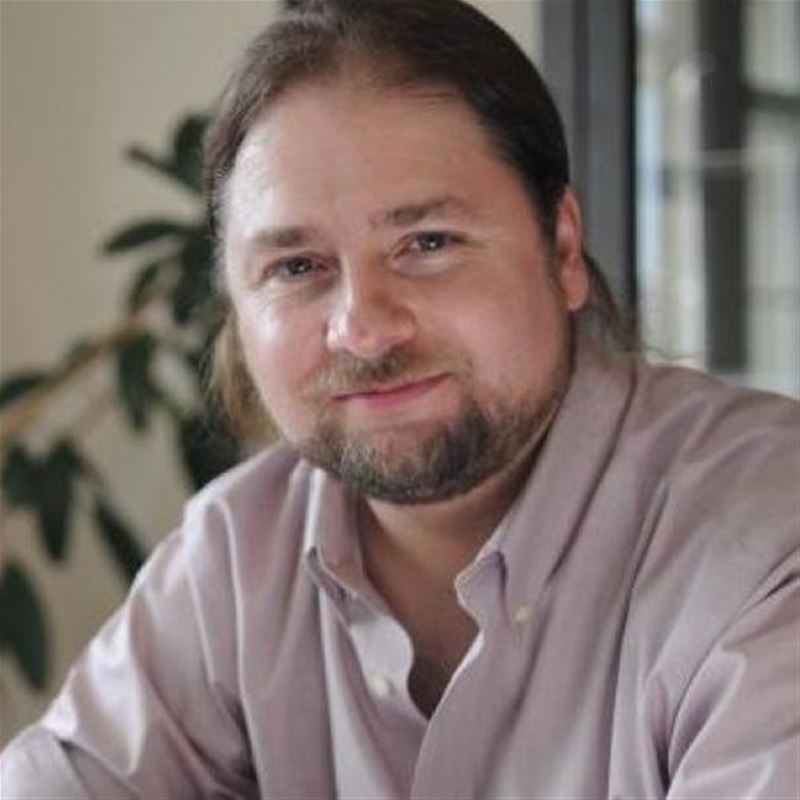 Pavel Jech
Pavel Jech is a graduate of Columbia University as well as of FAMU, where he has served as dean since 2008. Pavel has ...
Complete bio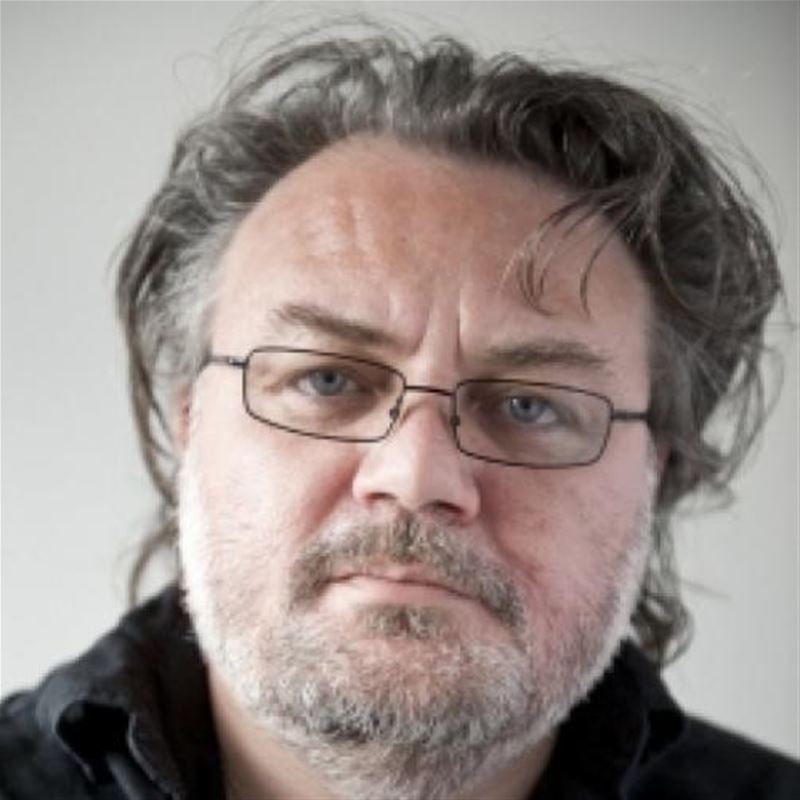 Ivo Trajkov
Ivo Trajkov is a director, producer and screenwriter. He was born in Skopje, Macedonia and graduated from FAMU in ...
Complete bio
Script-consultant Trainee Mentor
The Script-consultant Trainee Mentor co-creates the training for the script-consultant trainees, ensuring that this training is implemented organically into the group work and that the collaborative set-up simulates a real-life industry environment. He meets regularly with the trainees, providing feedback and support.
Gyula Gazdag
Gyula Gazdag is a director of film, theatre, and television productions. He has served as the Artistic Director of the Sundance Director's Lab since 1997. He was a creative advisor at the Binger ...
Complete bio
Pitching Tutor
The Pitching Tutor prepares participants to present themselves and their projects, in general and for the final pitching session of the program.
Guest Tutors
These established professionals are usually present at at least one of the workshops to share their expertise.
Arnaud Gourmelen
Complete bio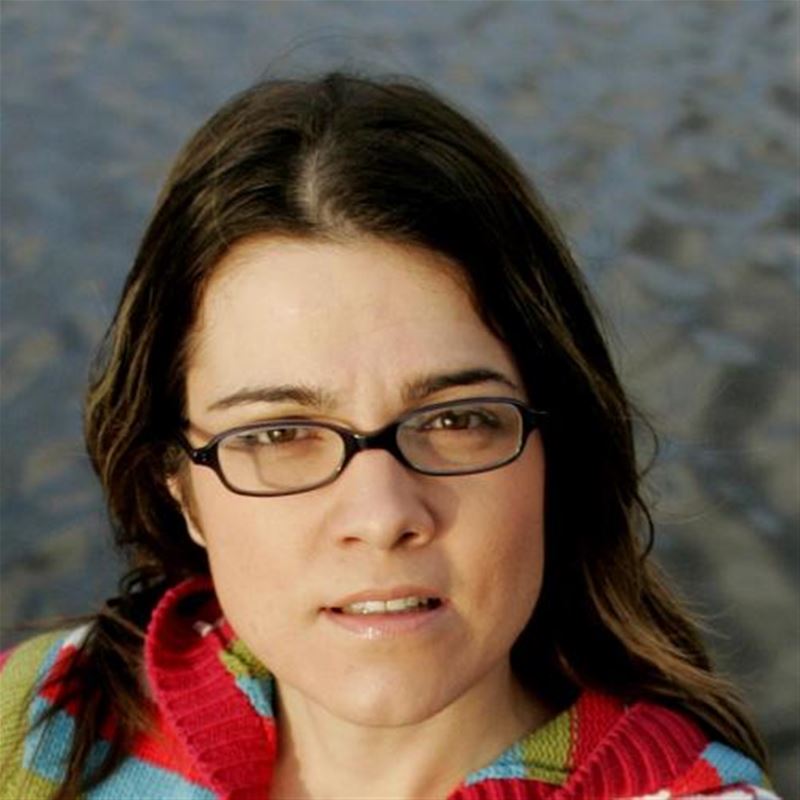 Karla Stojakova
Complete bio
KVIFF & MIDPOINT Development Award
A joint financial award of MIDPOINT and the Karlovy Vary IFF of 10,000 EUR for the best project of the Feature Launch 2020 program underlines the aim of the program itself – help emerging talents from Central and Eastern Europe to develop their film projects. 
Awarded project: Head Nurse
Special Jury Mention: ALIYA
connecting cottbus Award
A selected project from MIDPOINT Feature Launch will be granted the opportunity to present itself during the pitching event within connecting cottbus co-production market. Participation will include individual consultations from international film professionals and one-to-one meetings with potential partners.
Awarded project: The Bomber
Rotterdam Lab Award
One producer will be handpicked to go on to participate in the professional training program for producers, Rotterdam Lab, which takes place during IFFR/International Film Festival Rotterdam.
Awarded producer: Aleksandra Aleksander
Structure
Comprehensive program combining various formats
The nine creative teams, split into three groups, work under the guidance of internationally renowned and experienced tutors and in close collaboration with script consultant trainees who are involved in all parts of the program.
The workshops consist of group work, plenary sessions, inspiring masterclasses and case studies which offer a deeper understanding of the creative aspects involved in the work, as well as insights into financing, sales, festival and distribution strategies. There are also one-on-one meetings with guest tutors and international experts from different areas of the audiovisual industry to help participants to further develop their projects.
Script Consultant Trainees

Preparatory Seminar

February 18–20, 2021 | online

Script consultant trainees are briefed and given some introductory training by their mentor. The aim is to become acquainted with the mentor, the group leaders and the projects, and to learn the fundamentals of script consultancy.

All participants

Kick-off

February 25–16, 2021 | online

The aim of this session is to to become acquainted with the tutors, the fellow participants and the methodology, and to begin work on the scripts and set up the dynamics within the groups.

Message in a Bottle

Pavel Jech

February 24, .2021, 4:00 p.m. | online

The forced isolation of the ongoing pandemic has changed the way we interact and connect. But connection remains an essential human impulse. Many of us now live like castaways on deserted islands. Our recourse for connection is limited, but we do not cease in our efforts to reach out. Like a castaway we find any means to reach the outside world. A Message in a Bottle.

Screenwriters have always had to negotiate a balance between the needs of solitary creation with the imperative of collaboration and teamwork. The balance is different for every project, but the goal is always the same, making sure that your communication is clearly received.

In this lecture, we share some Messages in a Bottle from your core tutors, key steps and pointers they would like you to know as you navigate the development process towards creating an engaging cinematic story.

How to Set Your Mind to the Story You Are Writing?

Gyula Gazdag

February 25, 2021, 5:15 p.m. | online

The process of preparing for writing a screenplay may involve different ways to conduct research and to set our mind through different exercises and practices to the focus and understanding what our story calls for and what our characters may tell us.

Project Development – A View of the Producer

Danijel Hocevar

February 26, 2021, 10:00 a.m. | online

What is the (right) role of the producer during project development? How to discuss the creative and other aspects of the project with your writer and director? How to convey a common vision of the future film and how to develop the same creative idea and avoid possible different views, approaches and sometime even disagreements?

These are just a few questions each producer is addressing when developing the main idea of the project together with the director (and writer) during the development, usually the most creative process for the whole creative team. Part of the lecture will also be dedicated to the main characteristics of the development financing from European perspective.

All participants

Workshop 1: Script development & Financing strategies

April 17–22, 2021 | online

Teams with project

Workshop 1 focuses mainly on creative development and structural dramaturgy while also allowing the participants to gain deeper knowledge about other aspects of the industry such as film financing or market positioning.

Script Consultant Trainees

The script consultant trainees are trained by both their trainee mentor who supervises their entire learning process, and Feature Launch tutors, who help them understand the different approaches and strategies they use while developing feature film projects. Each trainee is assigned to a group of projects and works closely with the script consultant tutor and the participants on the development of their scripts. In addition, the trainees regularly meet their trainee mentor and review their learning progress.

Through this process, the trainees are acquainted with the script and development aspects of developing a film project, enhance their communication skills in the creative process and most importantly, learn how to give constructive feedback to the creative teams to help them move forward in their development.

Masterclass: The Writing Process of NASHVILLE

Joan Tewkesbury

April 18, 6:30 p.m. | online

Written by Joan Tewkesbury, directed by Robert Altman.

European Film Financing Sources

Danijel Hocevar

April 19, 10:00 a.m. | online

The plenary lecture of Danijel Hocevar will explore the main characteristics and different possible financing sources for film and audiovisual production, available in Europe today, from public support to market sources and from fiscal / tax incentives to private equity.

Case Study: ZANA

Casey Cooper Johnson

April 20, 6:30 p.m. | online

Haunted by her long suppressed past and pressured by family to seek treatment from mystical healers for her infertility, a Kosovar woman struggles to reconcile the expectations of motherhood with a legacy of wartime brutality.

An Albanian woman, Lume, lives with her husband, Ilir, and mother-in-law, Remzije,in their small Kosovar village. Haunted by night terrors, childless and unable to get pregnant, Lume is relentlessly pressured by Remzije to fulfill her wifely duties – if Lume cannot produce a child, her mother-in-law threatens, it will be Remzije's responsibility to bring in a younger and more eager prospective wife for her son to consider.

Bowing under the pressure of being replaced, Lume concedes to abandon modern medicine and seek the help of witch doctors and mystic healers to treat her infertility. Lume's appointments, first to a local witch doctor and then to a famed (and costly) televangelist-healer, do seem to yield results as Lume finds herself pregnant at last. But while the family celebrates, Lume's long-suppressed traumas from the war slowly rise to torment her again, convincing Remzije and Ilir that Lume is possessed by evil spirits, and extreme caution must be taken to protect the unborn child.

Case Study: LOOKING FOR VENERA

Besnik Krapi

April 21, 2021, 4:00 p.m. | online

Calm, taciturn teenager Venera lives in a small village in Kosovo. At home, three generations are constantly under one another's feet in their cramped house, so she has hardly any privacy. Outside too, on the streets and in the café, it's not much better: the village is small and there's always a brother, nephew or neighbour keeping a beady eye on her. A girl is expected above all else to protect her good reputation – and that of her family.

All of which makes it difficult for Venera to go her own way. Her spirits are lifted when she makes friends with rebellious Dorina, who already has a boyfriend.
The two girls go out having fun together, as far as Venera's father allows. One thing they know for sure: they don't want to end up like their mothers. "I've never even seen my parents kiss", Venera says.

Gift Service: How to "Sell" a Film Project?

Katarina Tomkova

April 22, 2021, 10:30 a.m. | online

What written materials do we need on the long route of producing a film, who should be preparing them, and in which phase of the film's creation do we use them? Addressing all the do's and don'ts in a film package, Katarina's lecture will prepare the creative teams for the presentation and positioning of their project in an international context.

All participants

Workshop 2: Pitching training & Industry insights

June 28-July 3, 2021 | online

Teams with project

The workshop serves as a platform to further advance the scripts, while it also incorporates marketing and sales strategies into the development process. Workshop 2 also includes an intensive training which addresses the crucial matters connected to presentation skills and promotion as well as the basics of business development and sustainability training. 

Script Consultant Trainees

The script consultant trainees continue to witness the different stages of development of the projects up through the final presentation at Karlovy Vary IFF. They are present at the pitching training and rehearsals of the projects and also prepare for their own presentations, to pitch themselves as industry professionals during the pitching forum at KVIFF. 

How to Pitch Your Film - 6 Questions for the Pitch

Gabriele Brunnenmeyer

June 28, 2021, 10:30 a.m. | online

To pitch your project means to know everything about your project, to be aware of its strengths as well as of its weaknesses. The lecture will introduce in the essential elements of a pitch and underline the possibilities to include your specific vision in the presentation. A focus will be put on the elements that help writers, directors and producers to analyze the status quo of the project and to find a language to promote your current story to decision makers.

Dos And Don'ts With Sales Agents

Marcin Luczaj

June 30, 2021, 10:00 a.m. | online

This plenary will address issues of working with sales agent. New Europe Film Sales is Warsaw-based directors' driven boutique sales and production company where Marcin Łuczaj acquisitions. Where and when to find a sales agent? What's the role of a sales agent in various stages of your project? How to find a right sales agent for your film? How to prepare for your premiere? DOs and DONTs in working with sales agents, festival strategies, marketing and pitches at parties.

Marketing Is Your Friend: An Introduction to Film Marketing

Christina Pelekani

June 30, 2021, 1:00 p.m. | online

For filmmakers, marketing is probably the last thing that they want to consider. Not anymore. Nowadays, filmmakers are responsible for the marketing, sales and distribution of their project. 

The lecture will focus on the 3 valuable C's, which in marketing terminology stand for Consumer, Convenience and Communication. There will be presented the "secret weapons" of marketing – positioning, benchmarks, strengths & challenges, definition of target audience; distribution models, film marketing in the digital age, plus useful tips for creating the best possible promotional materials in order to stand out from the clutter, will be also part of the presentation.

One of the lecture's objectives is to help the producers think both like a film business investor (B2B) and a fan (B2C).

The goal of the plenary is to point out to the producers that marketing is truly their friend.

Transforming Companies

Linda Beath

July 1, 2021, 10:00 a.m. | online

Linda Beath interview with Ada Solomon organized in partnership with EAVE.

All participants

Works in Development - Feature Launch

online

TEAMS WITH PROJECT

All 9 selected projects are presented to an audience of industry decision makers, including funders, sales agents, producers and festival programmers. One-to-one meetings follow the presentations.

The program Awards are handed within this event.

SCRIPT CONSULTANT TRAINEES

The script consultants are also presented within the showcase to an audience of industry decision makers, including funders, sales agents, producers and festival programmers. They use the networking opportunities at the event for their future careers as well.

Producers

Company Time

January 2022 | Trieste, Italy

Follow-up workshop Company Time offers producer participants of the Feature Launch program the support in the area of company sustainability and strategic business planning. This training is designed and co-organized with our partner EAVE. 

The workshop is led by Linda Beath, project financing and strategic business planning expert consulting European and international producers. Her areas of expertise also include policy issues or new business models involving digital media.                                                                                                

During 4 working days, the participants will enhance their entrepreneurial skills, analyse their companies, and get feedback both from Linda, and renowned experts from European film industry who will share their personal experience in leading their businesses – in and outside the region of Central and Eastern Europe.                                                                                                      

Moreover, the workshop is running in the frame of When East Meets West, therefore the participants would be able to join its industry program, network, and approach potential business partners.  

After the workshop, the participants will get an opportunity to attend online follow-up with an expert to further discuss the individual strategy for their company. 
Successful films
Selection of our successful alumni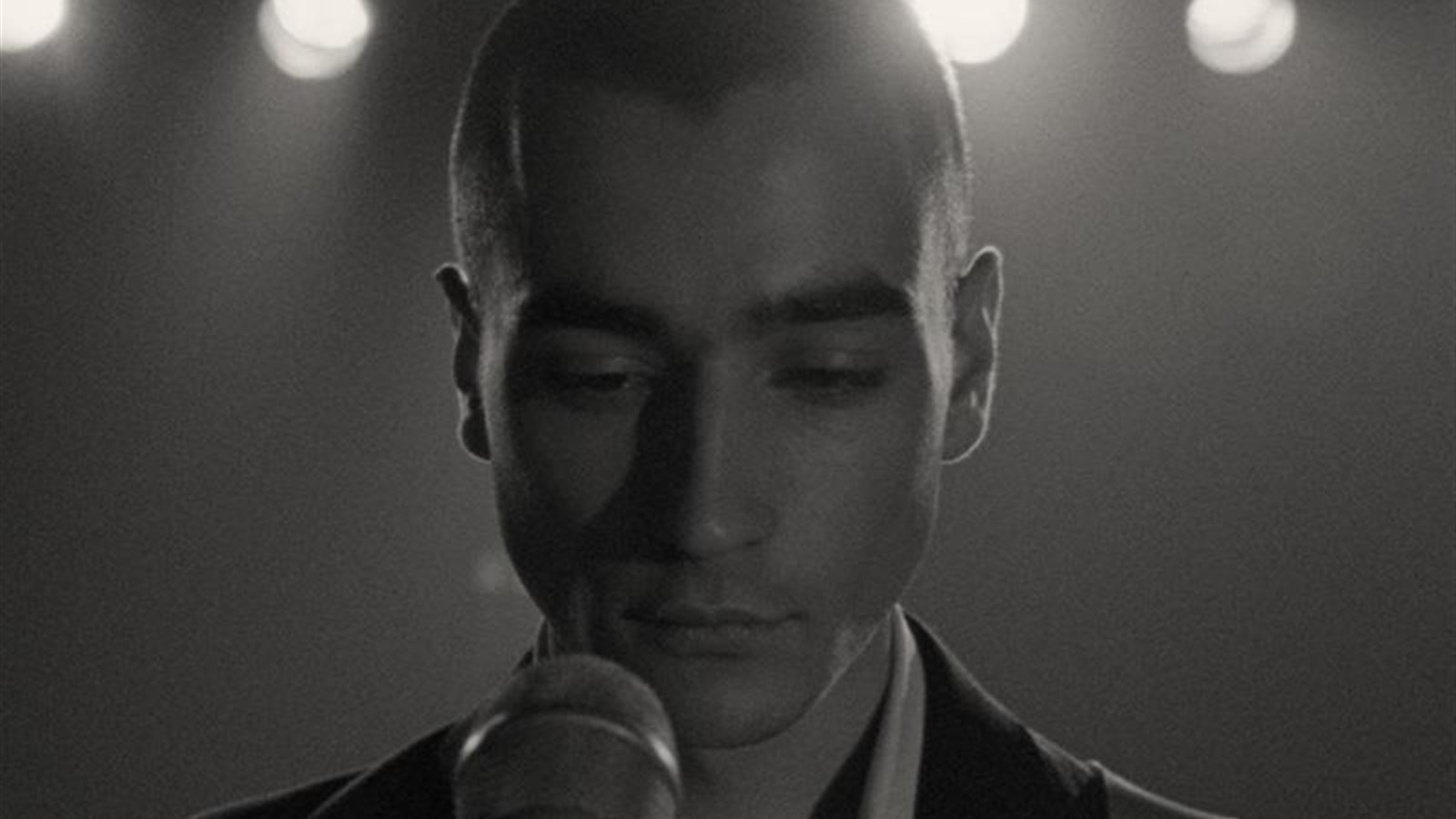 Erasing Frank
Directed by Gábor Fabricius
Hungary, 2021, 99 min
1983. Frank, an angry kid from the streets with "no future". The state banned their music because their words are political. Frank escapes to a psychiatric ward where Hanna, a young enemy of the system, joins him.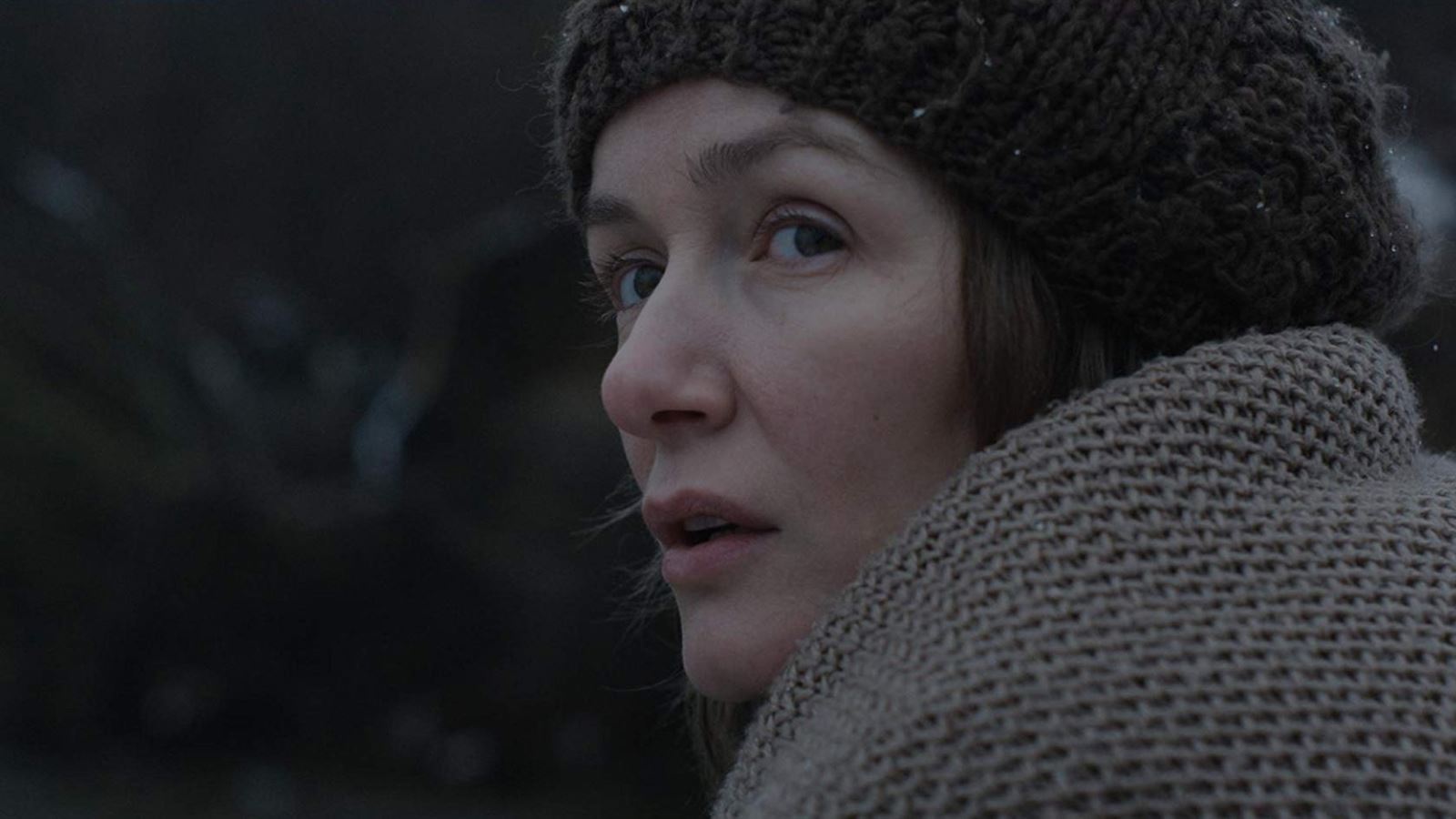 Zana
Dark and haunting psychological drama about the collision of modern day faith healers and post-war trauma of survivors in Kosovo.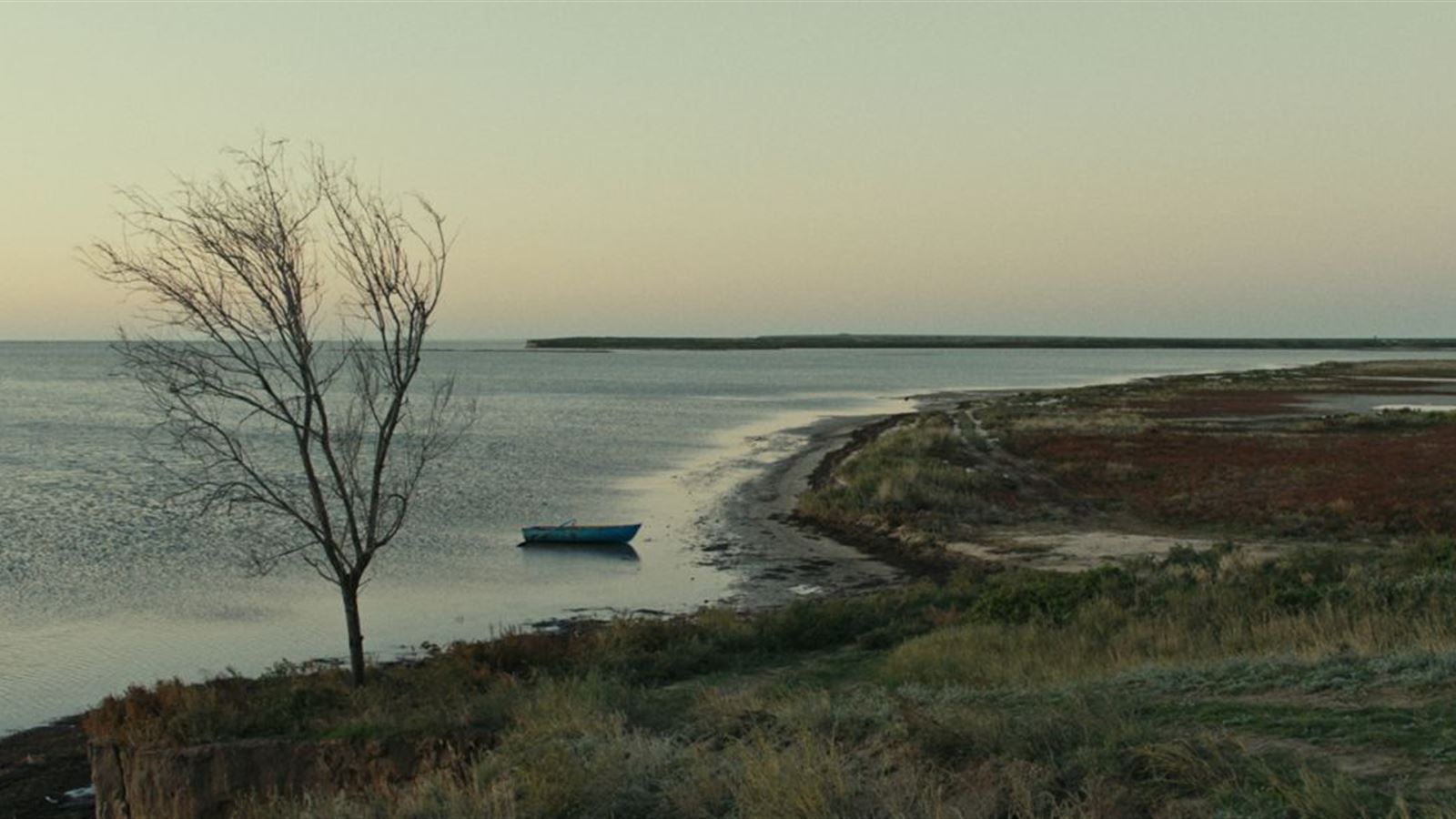 Homeward
A father and a son from Crimean Tatar family transport the body of deceased older son and brother from Kyiv to bury him in Crimea.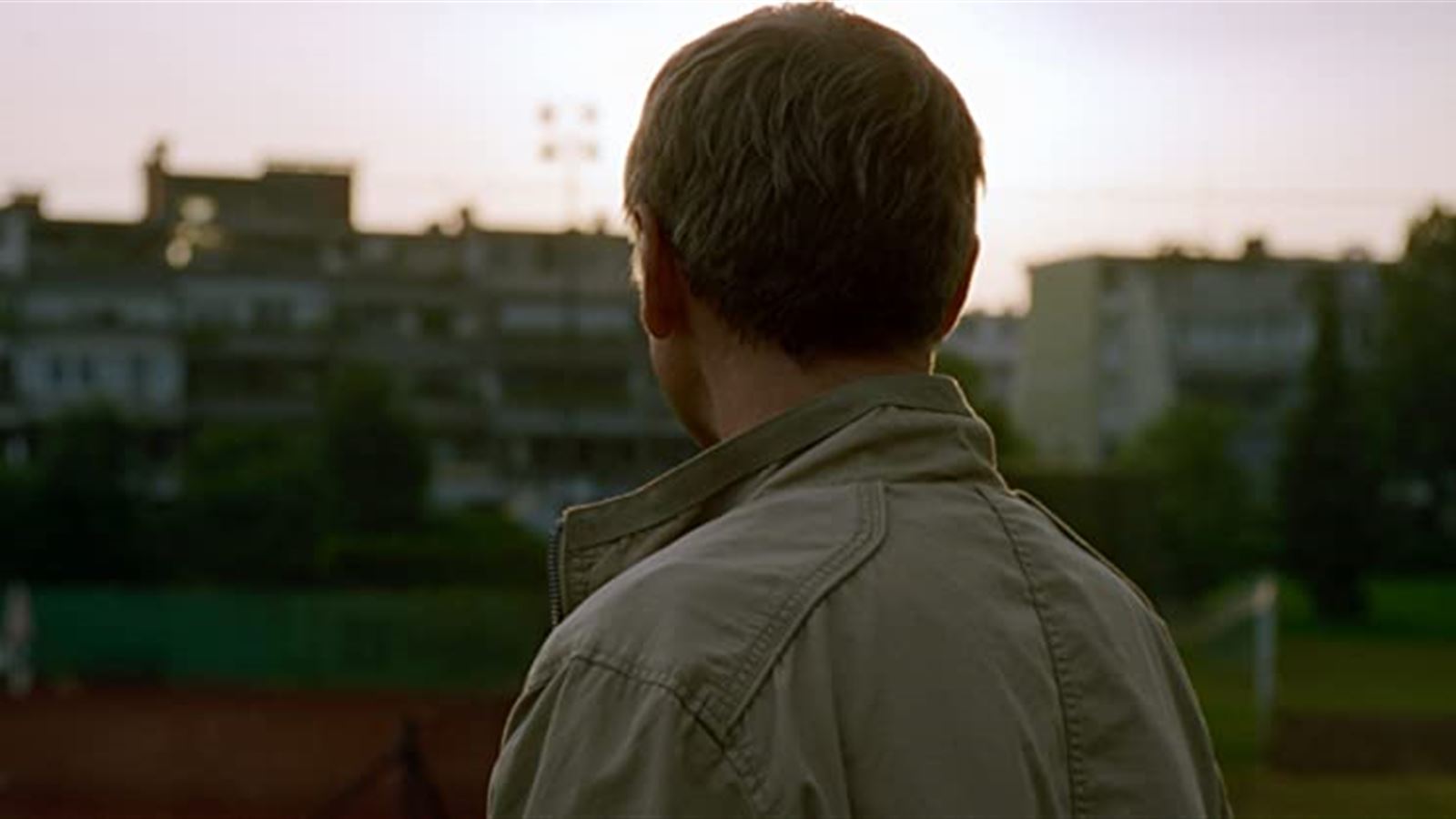 Inventory
Boris Robič is, as we like to say, an ordinary man. One evening he gets brutally attacked at his home. The police arrives, and open the investigation.There are no suspects, and it seems that no one could possibly be interested in shooting Boris. The police eventually suspend the investigation, convinced that the shooting was a mere coincidence. Riddled with doubt, he starts investigating on his own. While searching for the potential perpetrators, we follow a tragicomic path of a man who discovers that more people hate him than he would ever have thought possible and that the perceptions that he has of his own life are nothing but illusions.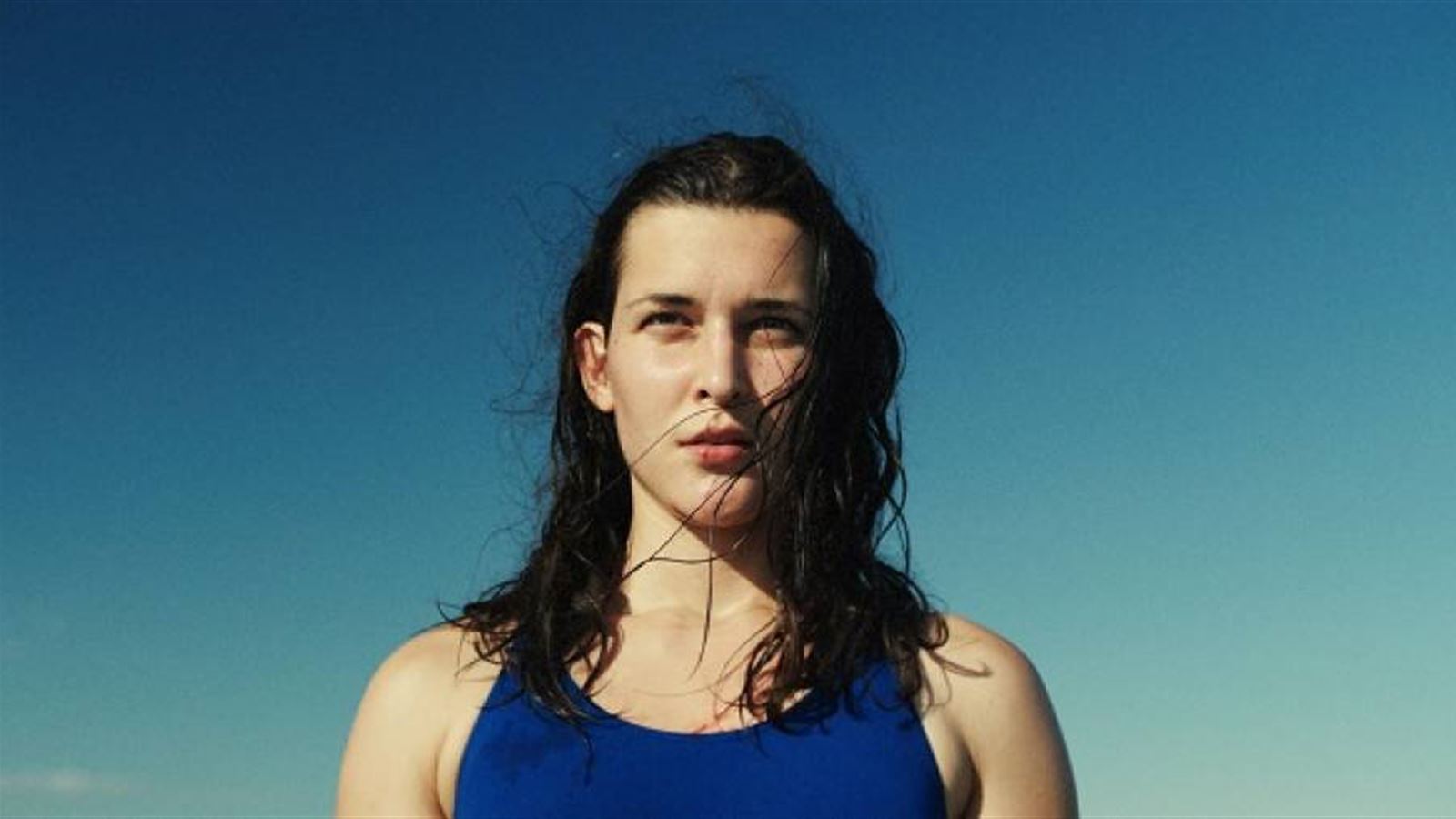 History of Love
Seventeen-year-old Iva is in the process of coming to terms with the death of her mother. Influenced by this deep personal loss and by the discovery that she didn't know everything about her mom, the girl slowly immerses herself into a strange, almost dreamlike world far from reality.
References
A motivational experience that elevates your project
Such dedicated group leaders, trainers and guest speakers really boost the motivation of the team and help the project evolve to the next level!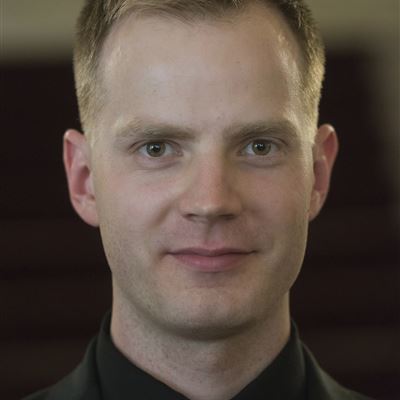 Maario Masing
Producer, Feature Launch 2021 Alumnus
The program helped us define the basic building blocks of the project, such as the theme, the structure, the tone, and perspective - elements that mostly take some time to find. Our goal is to make a film that will speak to the audience in a universal language. That's maybe the overall benefit of MIDPOINT: To be involved in the international dialogue from the very beginning.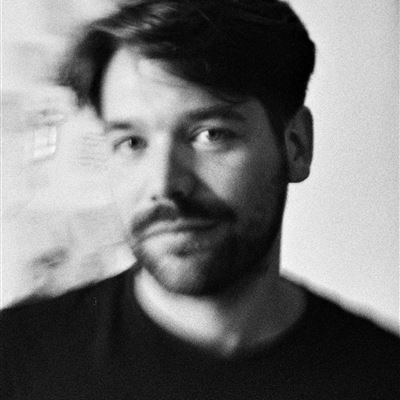 Jan Vejnar
Writer, Director, Feature Launch 2021 Alumnus
We came here with characters and plot. We came out with a story.
Pauls Kesteris
Director, Feature Launch 2021 Alumnus
I feel like participating in the program was crucial to this project, and that working with mentors and colleagues was a great privilege.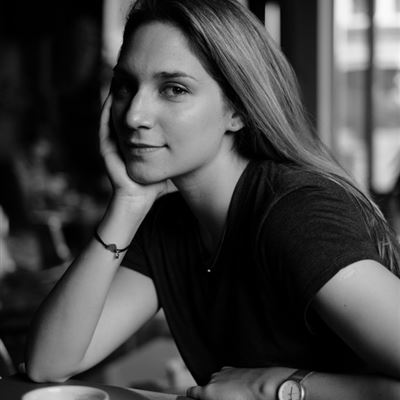 Judita Gamulin
Director, Feature Launch 2021 Alumna
MIDPOINT was definitely beneficial for our project and thanks to its intensive program it shortened our script development period.
Vaclav Hasek
Writer, Feature Launch 2021 Alumnus