News
MIDPOINT TV Launch starts the 2021 edition online today
The seventh edition of our series-oriented program is finally here. The first workshop of TV Launch 2021 starts on May 3.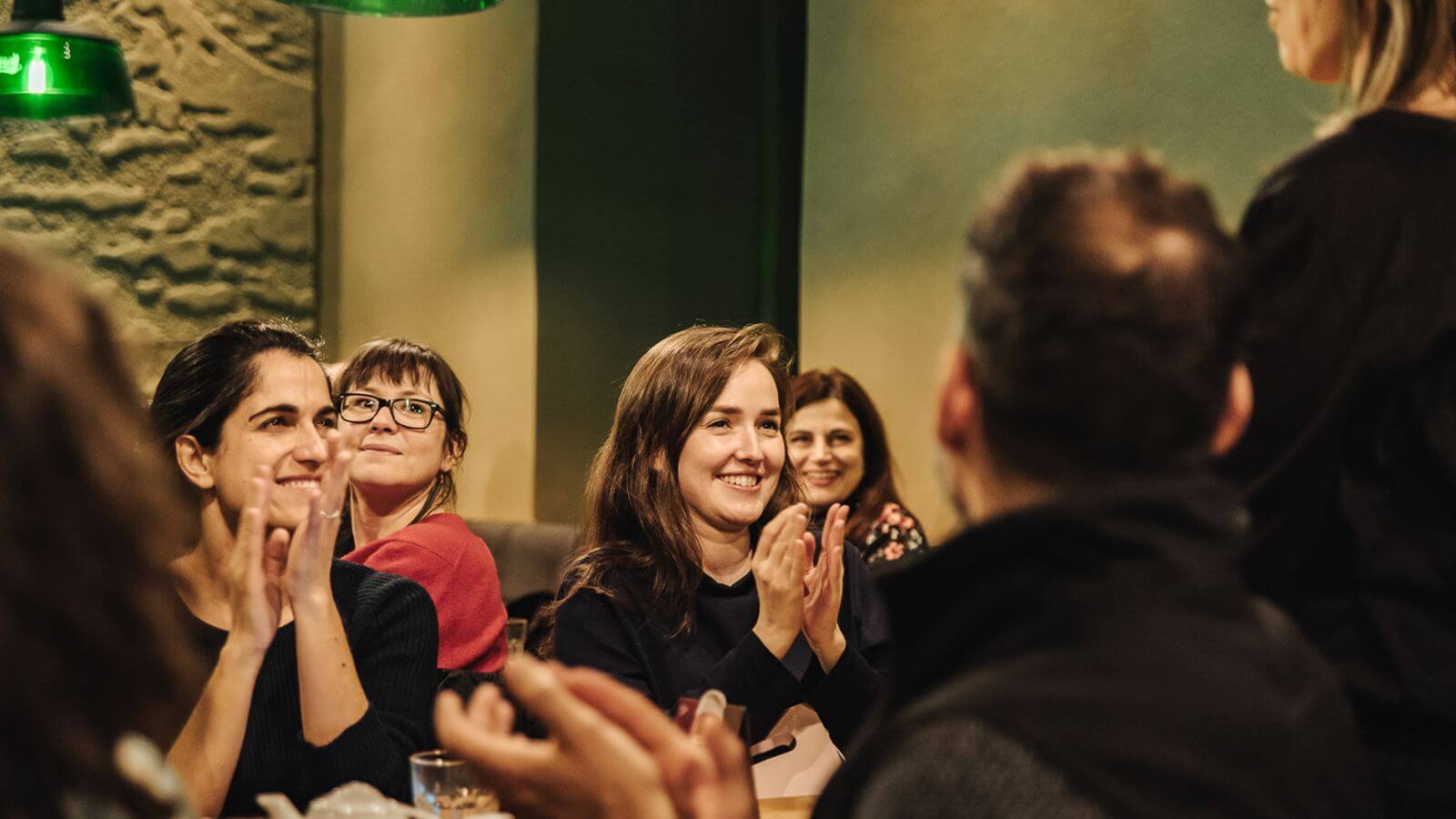 21 participants with 9 series in development are about to dive deep into the creative process – shoulder to shoulder with 3 development executive participants, who have already experienced 2-day-long preparatory kickoff session led by tutor Steve Matthews.
Tutors
For the whole program, 9 selected teams will be guided again by TV Launch Head of Studies Gabor Krigler together with group leaders Ben Morris and Cyril Tysz. Also on board for the first workshop are the long-time collaborating guest tutors Ben Harris, Maggie Murphy and Steve Matthews.
In addition and in the kind partnership with the Serial Eyes training program, the TV Launch participants will also have the opportunity to join the masterclass of the renowned showrunner Jeff Bell.
Program
The main program consists of group work and individual consultations as well as lectures and series analyses which will be led by the program tutors.
Lectures:
Ben HARRIS: The DNA of Television Series
Gabor KRIGLER: The Narrative Foundations of a Series Project
Ben MORRIS: Both Sides of the Table – Dealing with Notes
Maggie MURPHY: Pilots – The Alpha and the Omega
Jeff BELL: Running the Genre Room (in partnership with Serial Eyes)
Meet the TV Launch 2021 generation here.
The second workshop will be organized in summer 2021 and the final workshop takes the participants to the exceptional film and TV market Industry@Tallinn & Baltic Event held within Black Nights Film Festival in Tallinn, Estonia, where all the selected projects and DE participants will be presented at the pitching showcase.
Related Midpoint Editions
Related Midpoint Projects