News
MIDPOINT Feature Launch is about to take off
MIDPOINT Feature Launch 2019 starts on January 17 with its first workshop in Trieste, Italy.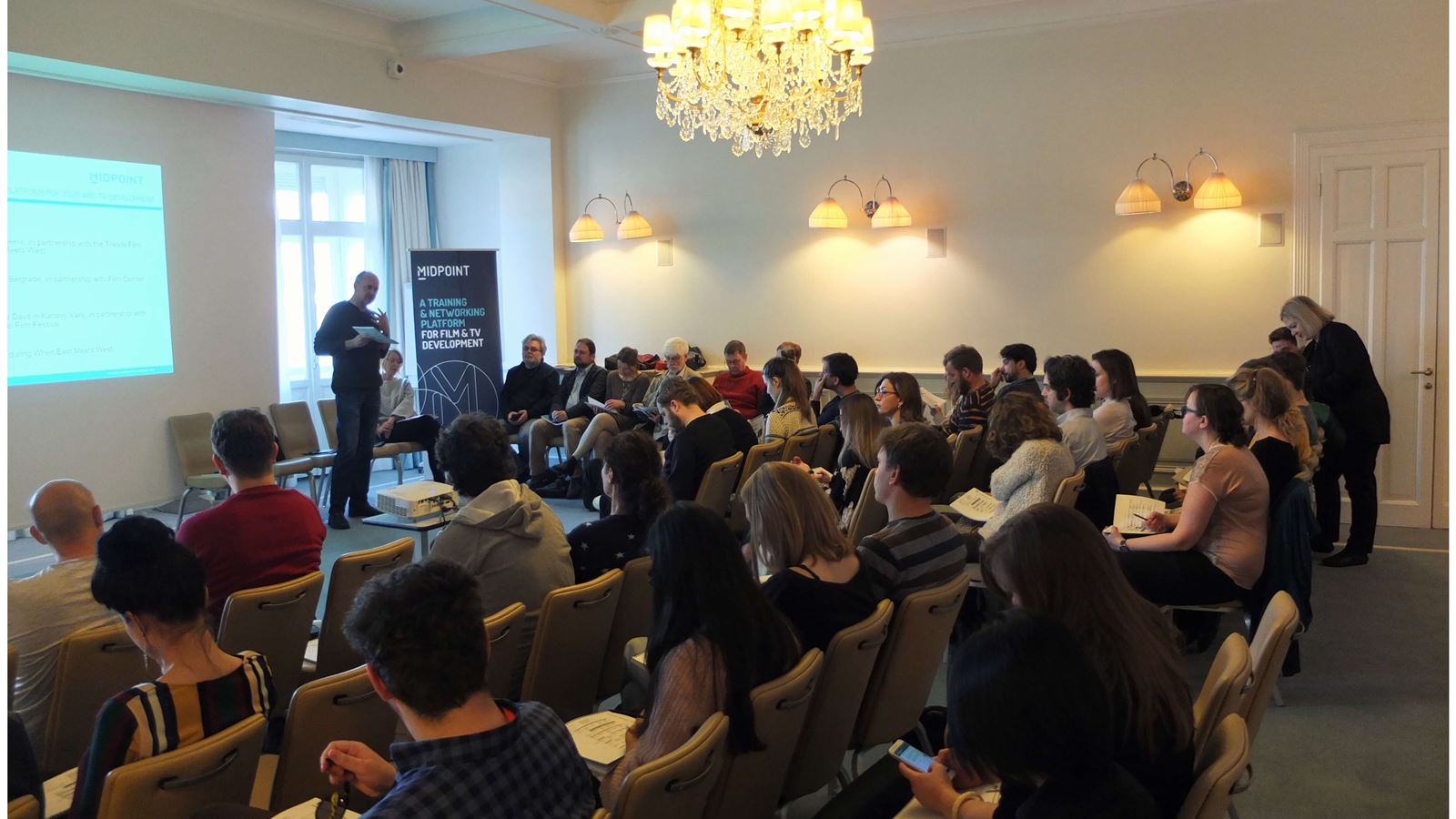 This very workshop (there are totally 4 modules in the program) is taking place within the Trieste Film Festival, which has together with MIDPOINT transformed it´s previous development project Eastweek into the first step of MIDPOINT Feature Launch.
Altogether, 9 projects have been selected to participate in the program, as well as 3 script consultant trainees. After the workshop in Trieste, next stop is in Lithuania, the third workshop will take place in the Czech Republic within Karlovy Vary International Film Festival. Program ends in 2020 again in Trieste with the follow-up meeting.
Tutors
For the whole program, nine selected teams will be guided by group leaders Anne Gensior, Ivo Trajkov, and Christian Routh. MIDPOINT is very happy to welcome Christian Routh in the Feature Launch family for the first time.
Onboard for the first workshop is also pitching tutor Stefano Tealdi and the guest tutors Elma Tataragic, Katriel Schory, Cedomir Kolar and Timo Gößler.
The script consultant trainees, who will join the groups of projects, will be mentored by Gyula Gazdag, Artistic Director of the Sundance Filmmakers Lab. Acclaimed scrip consultant and tutor Franz Rodenkirchen was also invited to the workshop to share his knowledge with script consultant trainees.
Program
The main program consists of group meetings and individual consultations, in between these closed sessions, the open lectures offer insight into the following subjects:
Pitching Through Storytelling by Stefano Tealdi

Screenplay – The Origin of the Film by Elma Tataragic

On Body And Soul - (Un)usual Love Story (Film Analysis) by Elma Tatargic

Creative Collaboration Between Filmmakers And Producers by Katriel Schory

Project Development - A View Of The Producer by Danijel Hocevar

Two Worlds Of Storytelling – The Differences Between Series And Movies by Timo Gößler

(Lecture about the basic differences of storytelling in film and TV will be introduced by MIDPOINT TV Launch program coordinator Katarina Tomkova).
The Team of Feature Launch
The program is for the third time guided by Head of Studies Danijel Hocevar, who is also the producer tutor of the program. This 2019 edition of the program is conducted by program coordinator Sona Morgenthalova and production coordinator Marketa Sebkova.
MIDPOINT Feature Launch is realized with the support of Creative Europe – MEDIA Programme of the European Union, the Ministry of Culture of the Czech Republic and the Czech Film Fund. It is presented in cooperation with Karlovy Vary International Film Festival, When East Meets West, Trieste Film Festival, the Lithuanian Film Centre, connecting cottbus, CineMart, Art Department Masterclass and Audiovisual Producers' Association. MIDPOINT operates under the auspices of the Academy of Performing Arts in Prague.
Related Midpoint Editions
Related Midpoint Projects