Network / People
Vuk Boskovic
Born in 1989. MA, Dramaturgy Department, Faculty of Dramatic Arts, Belgrade, Serbia. Currently he is a graduate student, Doctoral studies in dramatic arts and audio-visual arts at the same Faculty, where he works as a graduate student instructor at Dramaturgy Department. Also, he is an editor, writer and translator at Serbian edition of VICE. He wrote five plays that were produced at various theatres in Belgrade. "For the last one, "A New Age" which later served as a basis for "Private decisions" screenplay, he was rewarded with regional award for play-writing.
Show more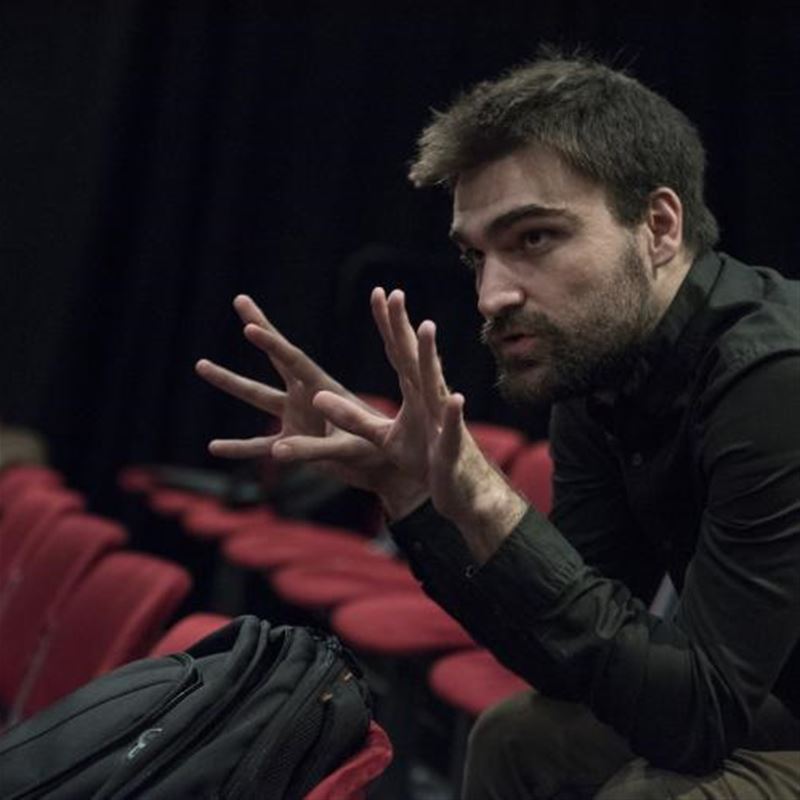 Participant in MIDPOINT programs:
Tutor / Lecturer in MIDPOINT programs:
Related projects:
Rattlesnakes
Nadja and Boris, former activist couple, have changed their lives completely. Nadja works as an assistant in a big corporation that is planning to buy a weapons factory and turn it into agricultural ...
Project detail