News
MIDPOINT Feature Launch: Awards winners and third workshop wrap-up
The third workshop of Feature Launch 2019 has successfully finished last week in Karlovy Vary.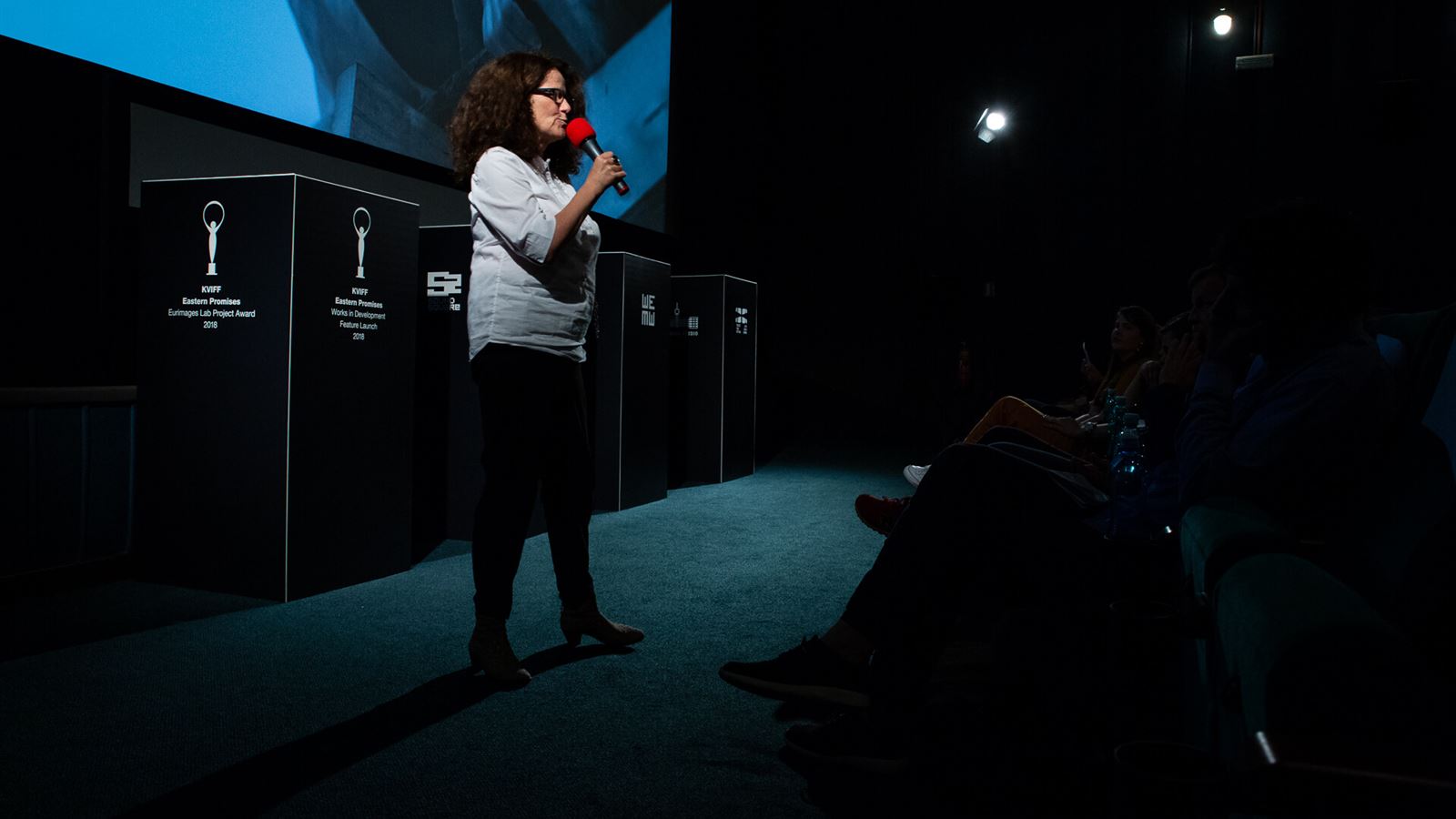 Eighteen participants with eight exciting projects and two script consultant trainees attended the final workshop, which was held from June 28 till July 3, 2019 in the Czech Republic − starting in Prague and finishing within Karlovy Vary International Film Festival.

This Feature Launch big finale was preceded by the first session in January 2019 in Trieste, Italy and second session in April in Kaunas, Lithuania.
During those workshops, the participants worked closely with a number of world-renounced tutors and group leaders such as Anne Gensior, Christian Routh and Ivo Trajkov. The main focus was put on script and project development, at the same time also gaining deeper knowledge about other aspects of the industry.
The final workshop was focused mainly on developing the pitching skills under the leadership of pitching trainer Gabriele Brunnenmeyer. The creative teams consisting of the writer, producer and director, were joined by two script consultant trainees (Evzenie Brabcova and Sanita Grina) who collaborated closely with the projects and their mentor Gyula Gazdag.
Works in Development – Feature Launch within KVIFF Eastern Promises
Eight promising projects of feature films were pitched on Monday, July 1 during Works in Development – Feature Launch, a project showcase and networking event initiative between MIDPOINT and KVIFF.
The creative teams presented their projects in front of an audience of film professionals and industry experts.

Three awards altogether were given out to Feature Launch 2019 participants:

KVIFF & MIDPOINT Development Award
The main award, namely the KVIFF & MIDPOINT Development Award of 10.000 EUR, was received by Hungarian project Some Birds, Daniel Hever´s feature debut, co-written by Zsanett Kertesz and produced by Laszlo Dreissiger. The jury consisting of Hugo Rosak (Head of Industry at KVIFF), Danijel Hocevar (producer, Feature Launch Head of Studies) and Katriel Schory (producer, Feature Launch Expert) has awarded the project "for a story about two characters that are trying to find a place in the world creating a special bond which transcends generations."

This joint financial award of the Karlovy Vary IFF and MIDPOINT is aimed to support emerging talents mainly from Central and Eastern Europe and help to further develop their feature film project.
connecting cottbus Award
The graduate project Rattlesnakes, presented by producer Maja Ilic and director Nikola Ljuca was granted the opportunity to attend the connecting cottbus co-production market in November 2019 in Germany. 
Rattlesnakes is a dramatic story of a former activist couple, Nadja and Boris, who find themselves intermingled into a situation when personal, corporate and state interests are confronted with love and moral values.

"As every year at MIDPOINT, the project selection was outstanding, so for us it was not an easy choice", says the team of connecting cottbus. "RATTLESNAKES is a daring script that delves deeply into today's corporate landscape and shows how quickly idealism and love can be corrupted."

Rotterdam Lab Scholarship Award
Elene Margvelashvili, the producer of the Georgian project Grey Skies, was chosen to participate in the professional training program for producers, Rotterdam Lab, which will take place within International Film Festival Rotterdam in January 2020.
Mirjam Klootwijk from Rotterdam Lab says: "The presentations of all the projects were very inspiring. Elene Margvelashvili impressed me with her pitch in the morning session. Her clear and positive approach towards challenging elements within the project stood out during the one-on-one meeting."
Huge congratulations to all the winners!

To follow up on Feature Launch as a year-long program, partner co-production market When East Meets West invites all the participating producers to Trieste, Italy in January 2020, offering them one more chance to meet with their potential artistic and financing partners during the Feature Launch Spotlight.
MIDPOINT Feature Launch is realized with the support of Creative Europe – MEDIA Programme of the European Union, the Ministry of Culture of the Czech Republic and the Czech Film Fund. It is presented in cooperation with Karlovy Vary International Film Festival, When East Meets West, Trieste Film Festival, the Lithuanian Film Centre, connecting cottbus, CineMart, Art Department Masterclass and Audiovisual Producers' Association. MIDPOINT operates under the auspices of the Academy of Performing Arts in Prague.
Related Midpoint Editions
Related Midpoint Projects