News
Ten fresh talents selected for MIDPOINT Writers' Room
The brand new MIDPOINT program focused on TV writing is announcing its first-ever participants.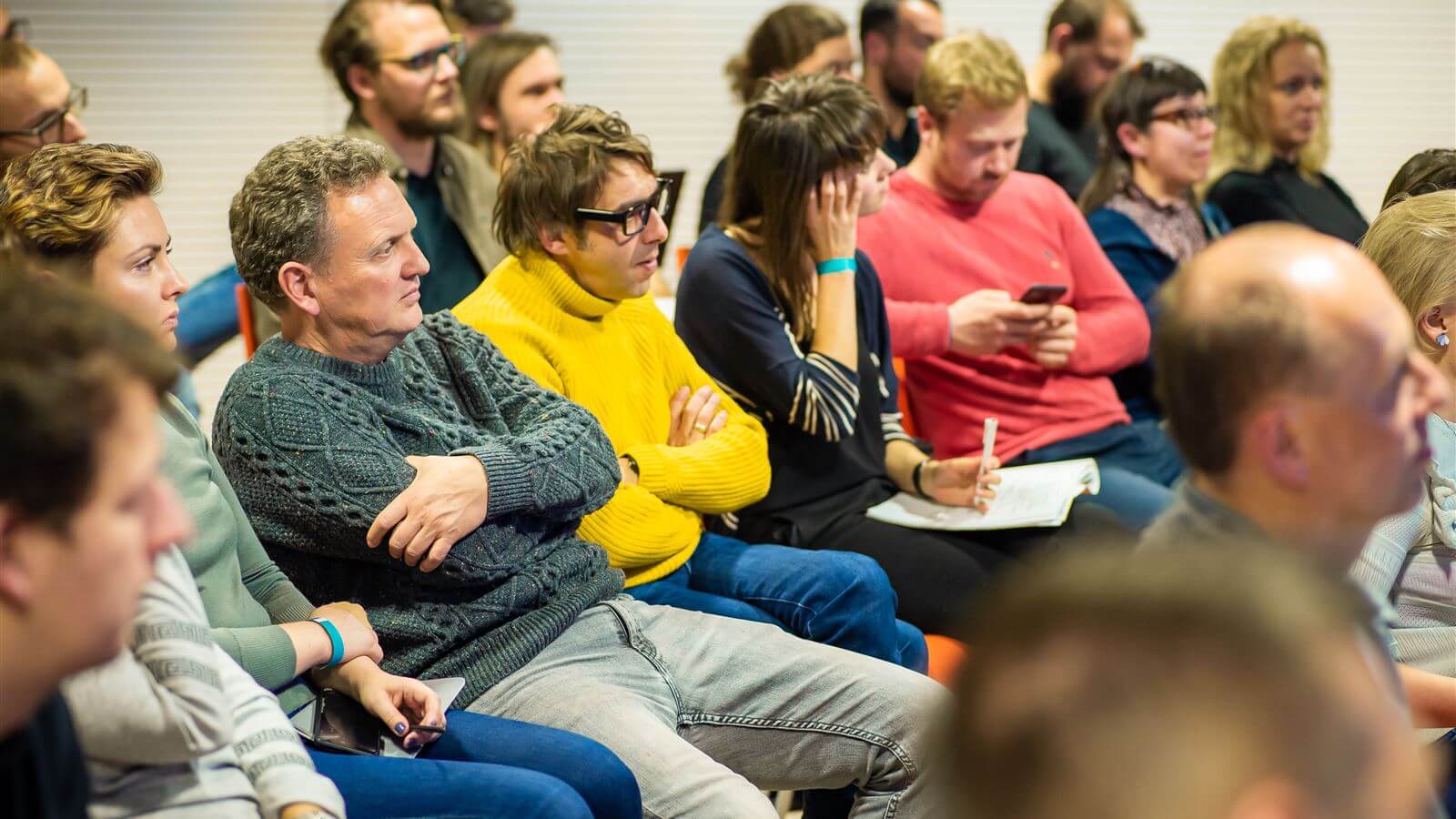 The program which runs through November 4 -9, 2019 in Prague, Czech Republic will be led by two tutors, Maggie Murphy (US) and Gabor Krigler (HU). They will offer both the American and European perspective of the writers' room.

For the 4-day workshop, 10 participants from 9 countries have been selected.
And who are they?
Stefan Gieren (Germany) – writer, producer
Leana Jalukse (Estonia) – writer, script editor
Petr Koubek (Czech Republic) – writer
Tomas Plhon (Czech Republic) – writer
Adina Sadeanu (Romania) – writer, producer
Anna Skordi (Cyprus) – writer
Tina Smalcelj (Bosnia and Herzegovina) – writer
Bartosz Staszczyszyn (Poland) – writer
Decho Taralezhkov (Bulgaria) – writer
Iryna Zhygaliuk (Ukraine) – writer, producer, script editor
And what is ahead of them?

Four days of intensive simulation of writers' room creative atmosphere will be preceded by half a day of theoretical lectures.

Within this program, three lectures open to broader public will be held:
Gabor Krigler: Writing a Great Pilot
Gabor Krigler, the founder of Joyrider TV and former Creative Executive and Producer at HBO Hungary, will explain why the pilot episode must serve many different needs. He will be looking at the various elements that need to be introduced in a pilot to hook the audience and make them want more of your stories.

Maggie Murphy: Pilots - The Alpha and the Omega
With more than 25 years of experience in the television business, Maggie Murphy (Ally McBeal, Chicago Hope, Veronica Mars, Malcolm in the Middle and many more) will discuss the highlights of the most powerful and critical parts of a pilot script: the beginning and the end. In the television market, where there are hundreds of shows to watch, it is critical to hook the audience within the first 10 or 15 pages.
As a part of the lecture, an assortment of iconic pilot openings will be screened and analyzed. There will also be discussion on the ending of the pilot and how it must be equally strong to bring the audience back for more. 
Maggie Murphy & Gabor Krigler: A Writers' Room Inside Out
Unwrapping the mystery of organizing a writers' room, its purpose, hierarchy and the roles of the writers in it, Maggie Murphy and Gabor Krigler will talk about their extensive experience with this powerful "tool", shedding a light on how a European writers' room might differ from the American one or if it works differently when writing a procedural and serialized show.
MIDPOINT Writers' Room is realized with the support of the Ministry of Culture of the Czech Republic and the Czech Film Fund. MIDPOINT operates under the auspices of the Academy of Performing Arts in Prague.
Related Midpoint Editions