News
Shorts projects showcase at When East Meets West
The project showcase of our MIDPOINT Shorts 2020—2021 program within When East Meets West is just around the corner!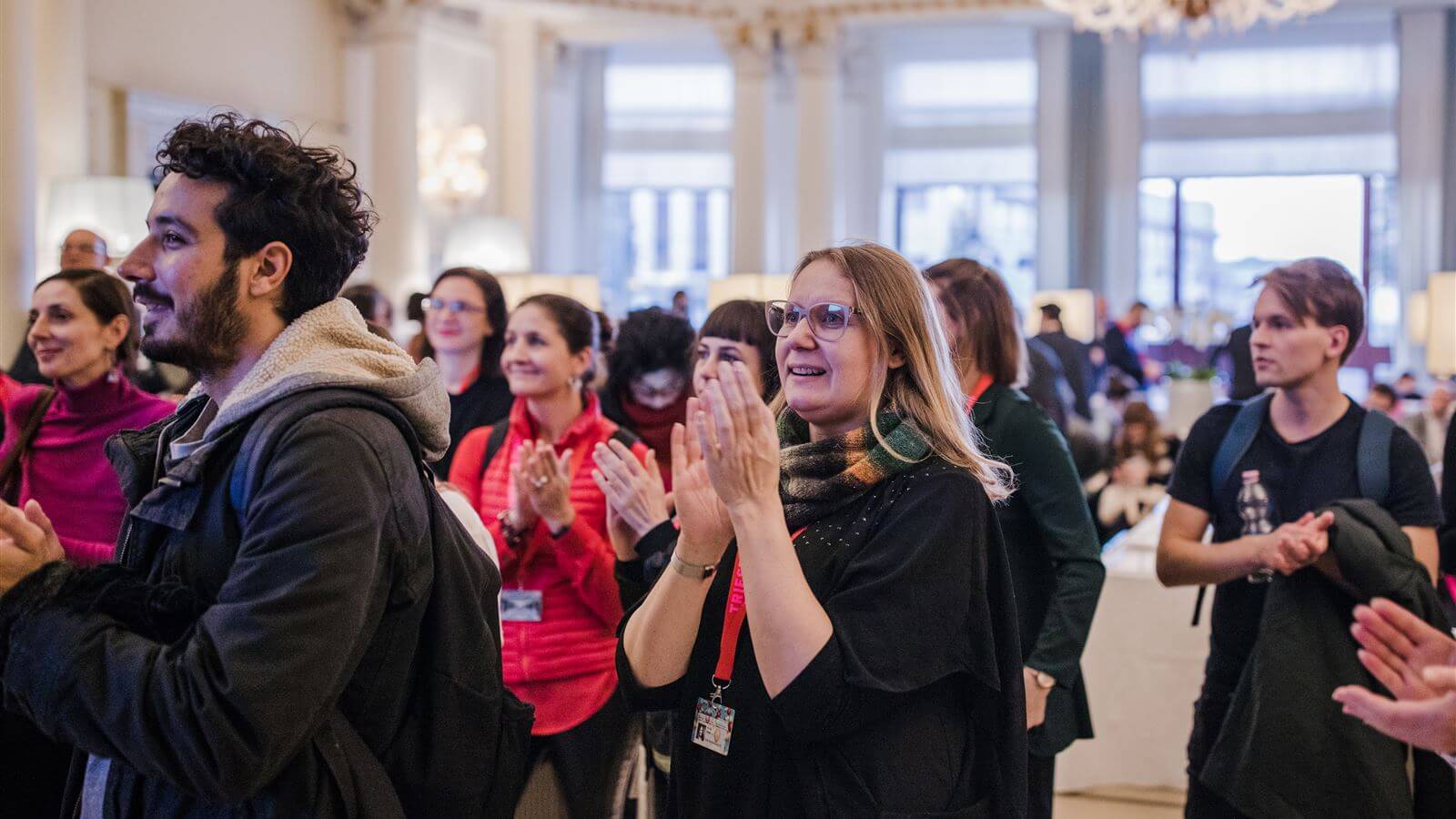 The 4 selected projects of the current edition of MIDPOINT Shorts started their journey last year in September. After three online workshops (September and October 2020 and January 2021), projects from Croatia, Cyprus, the Czech Republic, and Greece will be showcased within the program of the When East Meets West Co-production Forum on Monday, January 25 at 15.00 (CET).
Asphalt / Greece
Minos Nikolakakis, writer / director / producer
Vassilis Economou, producer
All of a sudden, roads start to crack up. Tyrannical asphalt constructor Mastrogiorgis puts the blame on Sokol, the sloppiest of workers, challenging him to step into his shoes. The roads' unexplained manifestation wraps around them as they both show symptoms like their identities switch. Everyone treats Sokol like he has always been the boss and Mastrogiorgis a poor worker. One has access to a life he has always craved for, including a villa with the boss's wife and mistresses, and the other is forced to survive on a day job. Soon things turn out not as they are supposed to: upper-class lusty life has its catch, while canny Mastrogiorgis works his way up, leading workers to an uprise against Sokol, who desperately wants to ditch his position. Roads eventually shutter in pieces, as Sokol's withdrawal and Mastrogiorgis's denial to reestablish himself cause a most common effect in the balance between classes: Anarchy!
Boys of Summer / Cyprus
Emilios Avraam, writer / director
Tonia Mishiali, producer
Leo, a low profile 16-year-old boy, hangs out with his two friends Dinos and Gina, in the empty touristy town of Ayia Napa during the winter of 1998. The three friends share moments together, maybe the last ones before they step into the world of adulthood. Leo tries to express his feeling towards Gina but gets rejected. He is still a virgin, and he is not the macho type of boy she is interested in. During the summer, the town becomes the Mecca of UK Garage music. The place transforms from a ghost town into a hedonistic tourist resort. Leo is going through a transformation as well. He is trying to fit into the masculine mold forced by his surroundings. He gets rushed into a chance to experience a meaningless sexual act with a tourist girl. Is he willing to prove his manhood? Perhaps he just wants to stay a kid for as long as he can.
Democracy Is for Grown-Ups / Croatia
Nikola Kupresanin, writer
Ivana Marinic Kragic, director / producer
A headstrong, young journalist Tihana picks her car from the repair shop after a repetitive slash of her tires - this morning the newspapers printed her latest report on a corrupted law enforcement. She hurries to see Dinko, the main character of her report, because he refuses to pick her calls. Dinko is a young man stuck between the drug dealers who extort him and the state institutions that ignore his plight. Tihana's reporting only made things worse for him and Dinko tries to convince her to pull back the report, although that is not possible. Having nothing left to lose, Dinko embarks on a shooting spree, targeting the drug dealers, committing reckless bloodshed in a broad daylight in the tourist-packed city center. In the aftermath Tihana is left guilt-ridden realizing she contributed to the public reaction that invokes an atmosphere of terror and lynch while celebrating Dinko as a hero.
Ice Crack / Czech Republic
Elvira Dulskaia, writer / director
Rozalie Brozkova, producer
Teenage Alex is the only girl in a boys' ice-hockey team. Her dad Michal, who raised her alone, is the team's coach. He treats Alex like one of the players, both on the ice and at home. Alex herself resembles a guy with her short haircut and body, affected by years of tough training. Yet inside, she is a normal female teenager who has a crush on the goalie Daniel and believes that the feelings are mutual. However, just before the play-off match, Alex witnesses Daniel kissing her more attractive friend Simona. Alex finds out that her teammates have never perceived her as a "real" girl. Overtaken by anger, Alex scores an own goal into Daniel's net. This extreme action won't help her broken heart, but it makes her father Michal pay attention to her. While losing her teammates' respect, Alex discovers a connection with the most important person in her life, her dad.
After the pitching presentation, it will be possible to request one-to-one meetings via WEMW online platform.
Related Midpoint Editions
Related Midpoint Projects