News
MIDPOINT Shorts: final workshop and pitching online!
Short films-oriented program with filmmakers from Croatia, Cyprus, the Czech Republic and Greece is approaching the big finale!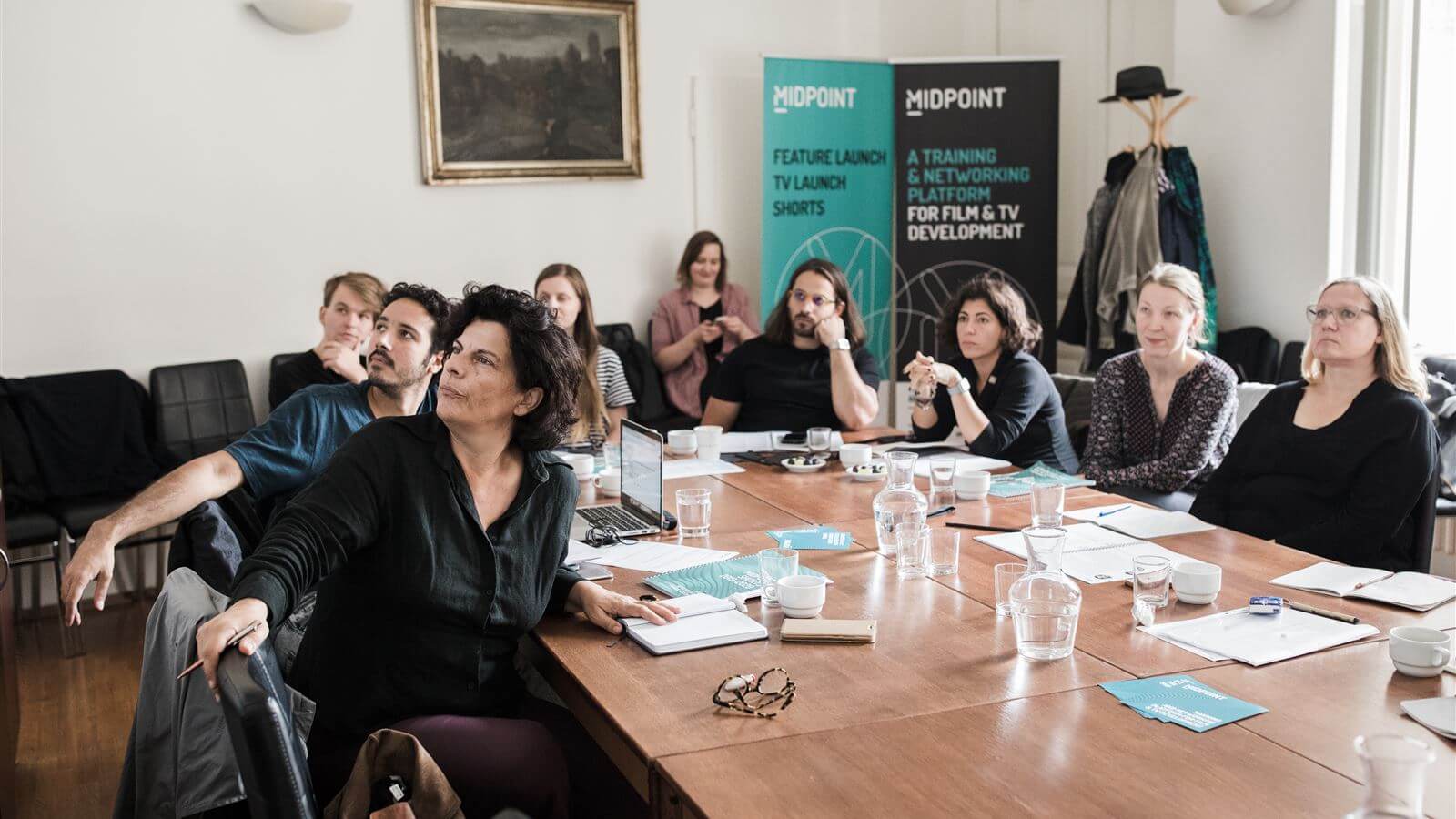 The final workshop of the MIDPOINT Shorts program starts online on Monday, January 11 and runs till Friday, January 15.
8 participants have already experienced two online workshops and individual online consultations that were conducted September – December 2020.

Head of Studies Pavel Marek, producer tutor Marija Razgute and pitching trainer Gabriele Brunnenmeyer will be this time joined by guest tutor Wouter Jansen from sales and festival distribution company Square Eyes. He will share his insight and expertise within the lecture Festival Strategy for Shorts in the Long Run.
Successful short film director Stefanie Abel Horowitz will talk about her award-winning short film Sometimes, I Think About Dying (2019) in a dedicated masterclass.

The five-day online workshop will be also focused on preparation for the final pitching session, which will take place within the online program of the When East Meets West Co-production Forum.
Presented MIDPOINT Shorts projects:

Asphalt / Greece
Minos Nikolakakis, writer / director / producer
Vassilis Economou, producer

Boys of Summer / Cyprus
Emilios Avraam, writer / director
Tonia Mishiali, producer

Democracy Is for Grown-Ups / Croatia
Nikola Kupresanin, writer
Ivana Marinic Kragic, director / producer

Ice Crack / Czech Republic
Elvira Dulskaia, writer / director
Rozalie Brozkova, producer

If you want to experience MIDPOINT Shorts pitches, follow the When East Meets West webpage.
Related Midpoint Editions
Related Midpoint Projects