News
Intensive SK 2023: participants and projects!
MIDPOINT Intensive SK is back with a 3-days residential workshop for Slovak film professionals. Meet the 4 promising projects below!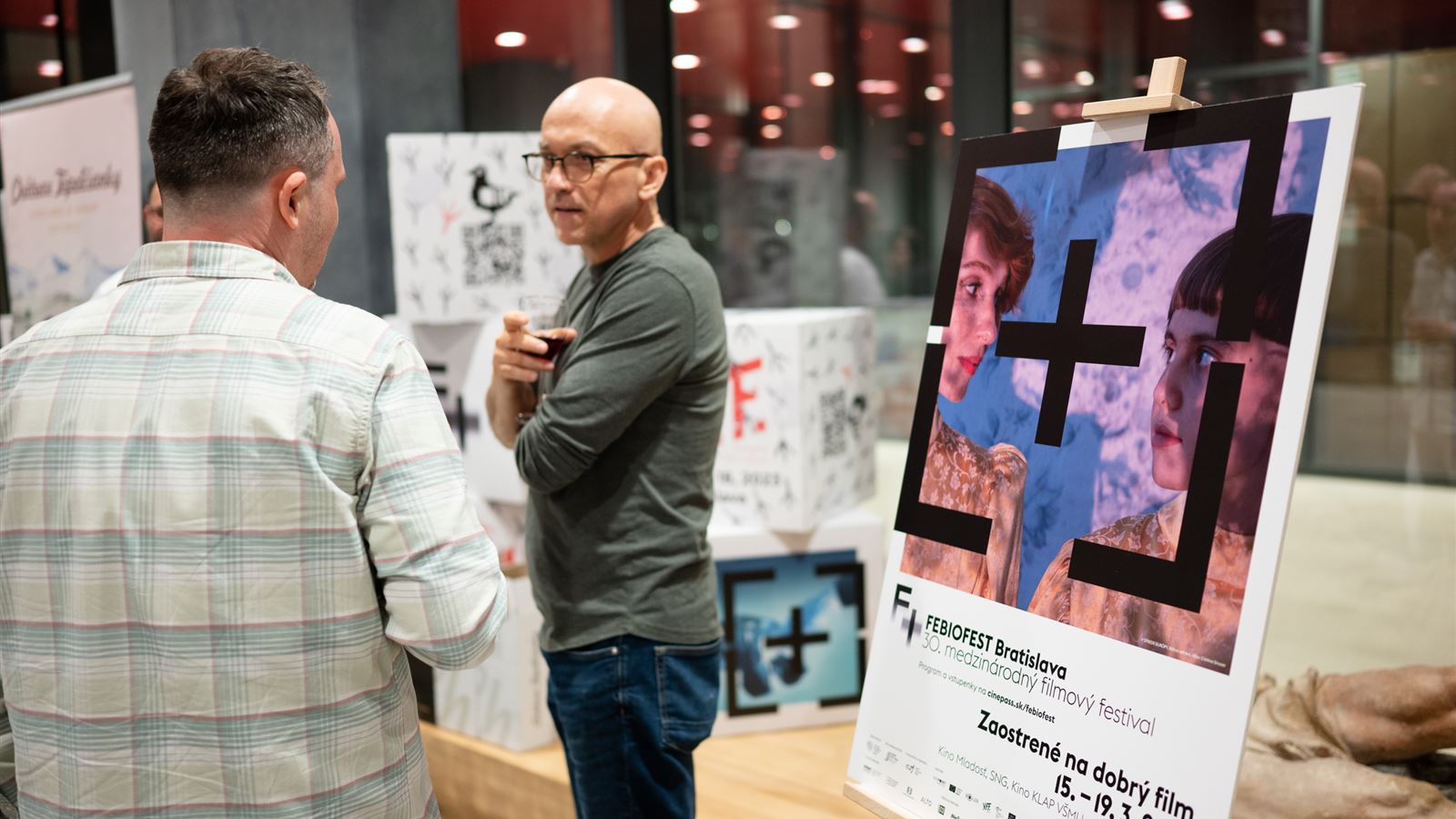 The workshop will be organized in partnership with IFF Febiofest Bratislava (March 15-17, 2023) with tutor Ivo Trajkov as group leader. In this intensive 3 days journey, they will get the chance to discuss and elaborate their projects based on consultations with tutor and feedback from other participants. 
The program will offer an open lecture by Ivo Trajkov and the participants will also get the opportunity to attend the lecture of the MIDPOINT Intensive Queer program.  

LECTURES:
Ivo Trajkov: STORYTELLING SECRETS REVEALED
Wednesday / March 15 / 15:00–16:30 / Manifest Bohéma, Hurbanovo nám. 1, Bratislava 

How to create and develop dynamic of the characters.
Unique view on the characters three levels of dynamic and functionality of dynamic in the narrative strategies. The art of storytelling formula: "Making the audience want to know what happens next" (E.M. Forester), reached by practical usage of dynamic elements in creating of characters.
Lucia Kajankova: QUEER STORYTELLING / Wednesday / March 15 / 17:00–18:30 / Manifest Bohéma, Hurbanovo nám. 1, Bratislava
What makes a story queer? Is it the mere presence of LGTQ+ identified characters? Or is there more to the queerness of stories we tell, in a culture and society that deemed them taboo until quite recently? There was a rapid shift from caricatures or queer-coded monsters in cinema and television to proudly queer works dominating the festival scene and in some cases even mainstream cinema box office as well as streaming series hits. The presentation will touch on the topics of representation's importance versus tokenism, the question of queerbaiting versus mainstreaming and also who has the "right" to tell queer stories (and who "owes" the audience their coming out). And finally - why do we even need the queer label, to highlight queer stories, in the 21st century still?
Related Midpoint Programs
Related Midpoint Projects