Network / People
Andreea Cristina Bortun
Profession:
Writer
Writer
Writer
Andreea Bortun is a Romanian screenwriter, graduate of UNATC, Bucharest. She has also studied literature, art theory and philosophy at ECLA of Bard, a liberal arts college in Berlin. She has worked on more than 15 short scripts. She also writes film reviews for magazines such as Film Menu, The Institute and Decat o revista, in Romania. Andreea has been part of several training programs such as Sarajevo Talent Campus, Apulia Film Experience and Midpoint. Since 2006 she's the co-director of the biggest Theatre Festival for Youth in Romania (Ideo Ideis), an event supported by actor Jeremy Irons. She is currently developing two of her short projects, Mr. Moonlight and The Death Field, together with New York based director Luiza Pârvu as well as her first feature length project A day off.
Show more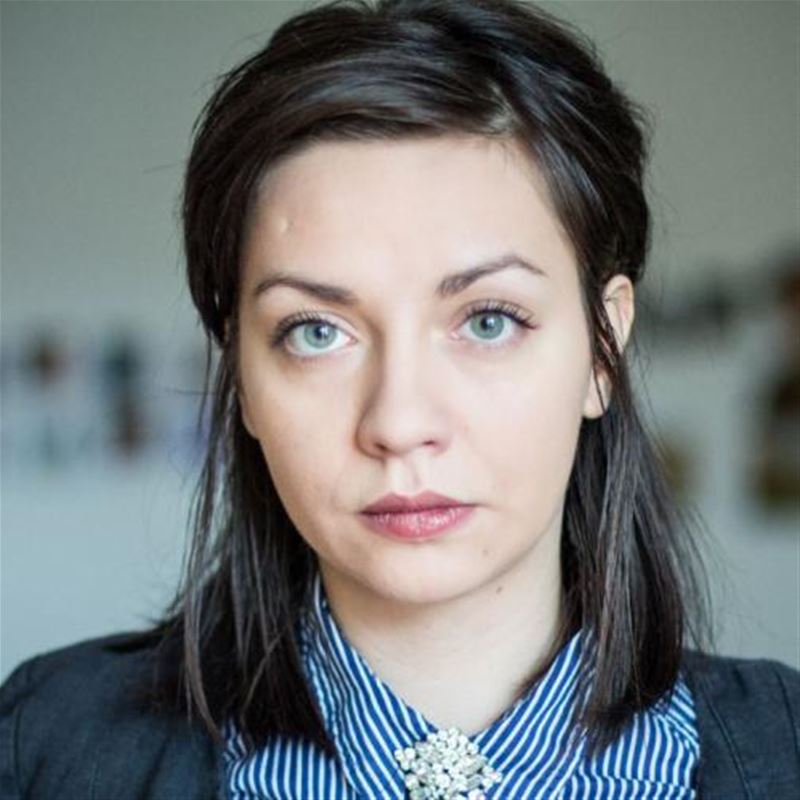 Participant in MIDPOINT programs:
Tutor / Lecturer in MIDPOINT programs:
Related projects:
A Day Off
Petra (27) and Hector (35) have been together for seven years in an open relationship, and for six years and eight months in an unstained romantic dependency. When Petra decides to have an abortion, ...
Project detail
Mr. Moonlight
Rodin is a 50 years old man, jobless, living with his father in a small town, set in an unspecific country, in an unspecific time. It could be the '60s, as the interior design and the clothing ...
Project detail
Mr. Moonlight
Rodin is a 50 year-old man, living with his father in his childhood house. He's a child in a mature body, living in isolated bliss. Rodin hasn`t left his neighborhood or his town in a very long time: ...
Project detail