News
MIDPOINT Shorts Selection 2023-2024
We are pleased to introduce the five short film projects and their creators, carefurly chosen through our multi-stage selection process.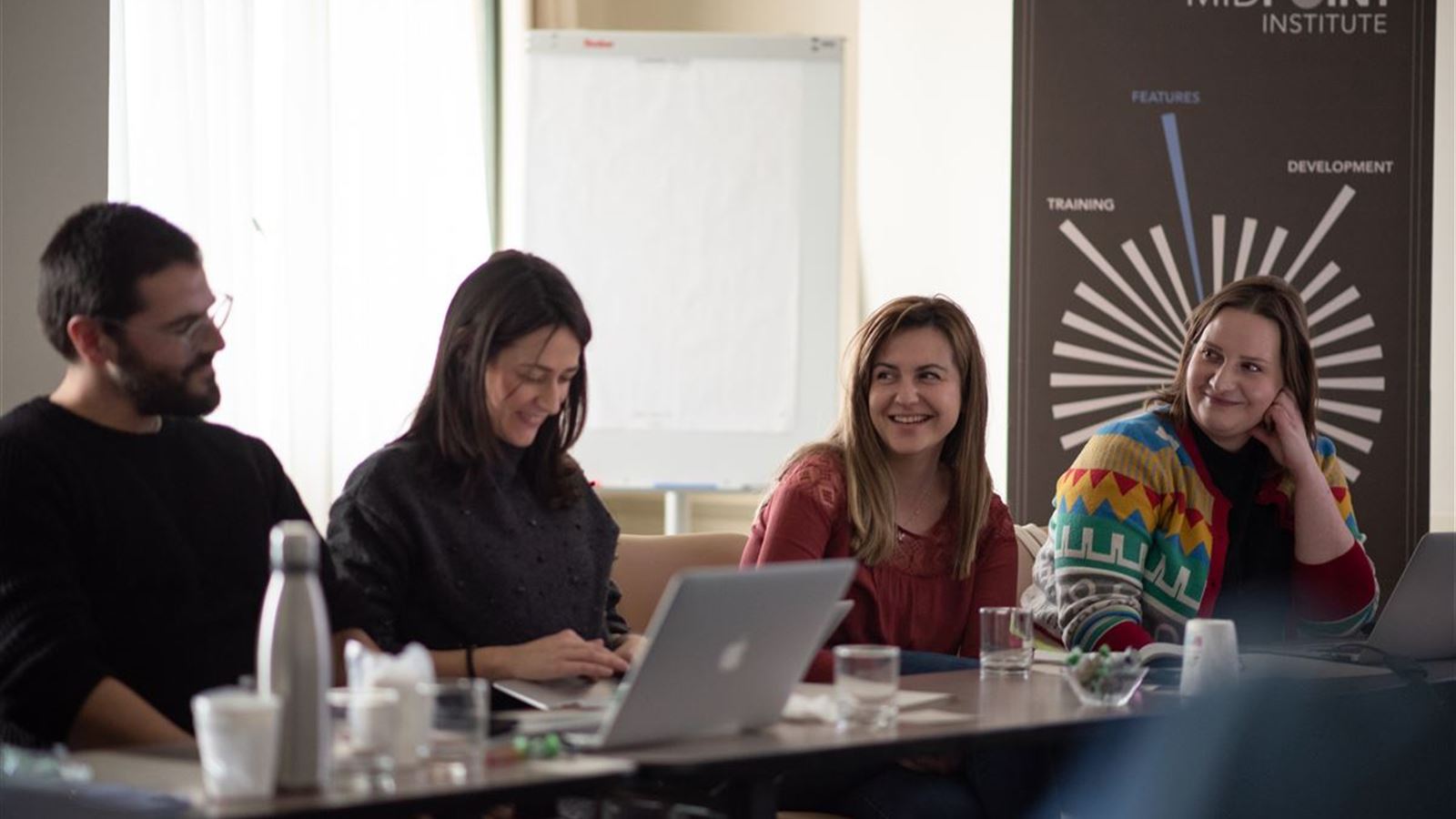 We warmly welcome the following talents:

GONE (Czech Republic)
Writer/Director: Piotr Jasinski
Producer: Ester Valtrová
LITTLE HOUSE (Slovenia, Croatia)
Writer/Director: Nika Jurman
Producer: Katja Lenarcic
SECOND LAW OF THERMODYNAMICS (Croatia)
Writer/Director: Jozo Schmuch
Producer: Ana Vidovic
TOKOS (Portugal)
Writer/Director: Ary Zara
Producer: Andreia Nunes
UNAVAILABLE (Ukraine, France)
Writer/Director: Kyrylo Zemlyanyi
Producer: Inna Lastochkina

MIDPOINT Shorts Program commences in mid-October with its first residential workshop scheduled from October 16th to 22nd, in collaboration with the BRNO 16 International Short Film Festival.
Selected participants will receive guidance from the program's Head of Studies, Petr Marek. Additionally, the program will host several guest tutors, including Alessandro Gropplero (When East Meets West), producer Dora Nedeczky (mindwax), writer and director Sameh Alaa, and producer Veronika Kuhrova (Analog Vision) for the first workshop. These tutors will deliver inspiring lectures and masterclasses, with select sessions open to festival guests of BRNO 16.
Stay tuned for further announcements, and for more information, please visit our website or the BRNO 16 website.
Following an online consultation in December, the teams will meet again in January for a second workshop organized within the When East Meets West Co-production Market.
The program will conclude there with the Shorts Showcase presentation and networking event.
Related Midpoint Programs