News
MIDPOINT Shorts: deadline extended!
The call for submissions has been extended, granting the applicants one extra week – till July 7, 2021.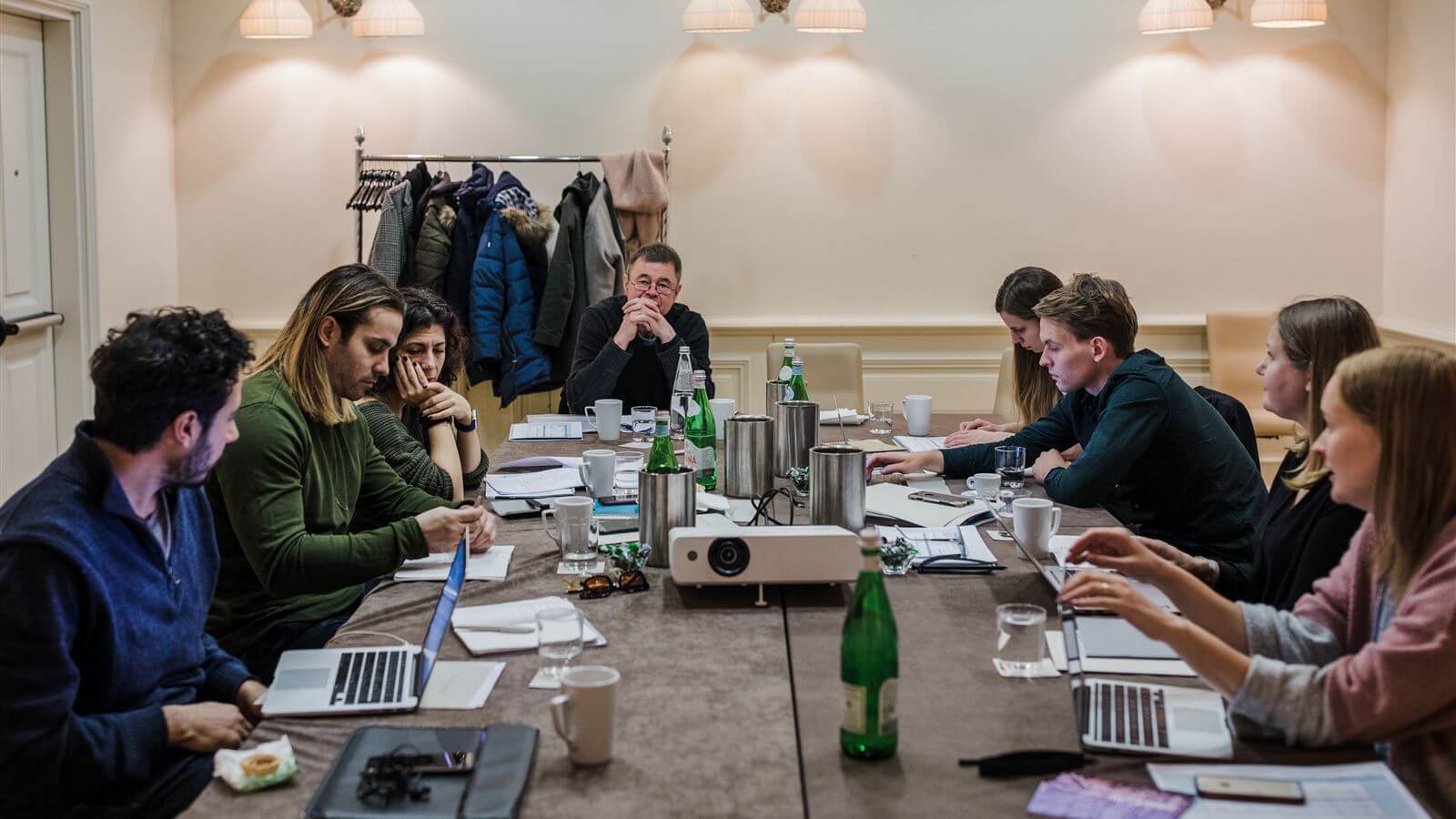 "MIDPOINT Shorts program is an amazing opportunity to take your project to the next level with skillful industry professionals." Emilios Avraam, Boys of Summer (MIDPOINT Shorts 2020-2021) 
Teams of writers, directors and producers with projects of professional or graduation short films in development can apply for additional 7 more days to the upcoming edition of the MIDPOINT Shorts program.
Headed by a short film expert and director Pavel Marek, the program offers one online kickoff workshop followed by two intensive residential workshops as well as continuous support in the form of a series of online consultations in between.
Creative teams from all over the world, with the regional focus being put on the Central and Eastern Europe, will undergo the program consisting of group works and individual consultations focused on an in-depth script development, structural dramaturgy. The training also offers production strategies guidance, incorporates distribution strategies into the development process, and offers insights into financing, sales and festival strategies.
An integral part of the MIDPOINT Shorts program represents networking. The participants acquire skills and knowledge regarding promotion, presentation and pitching, peaking with a project showcase held within the When East Meets West Co-Production Forum and in partnership with the Trieste Film Festival. Curated meetings with industry professionals will follow the showcase, enabling the filmmakers to expand their network.
Thanks to the brand-new collaboration, after entering the shooting phase, selected MIDPOINT Shorts project graduate will get the unique chance to attend the Focus WiP of Cannes Court Métrage.
Dates and venues
Online Kickoff / September 29–October 1
Workshop 1 / October 17–23 (TBC), Prague, Czech Republic
Workshop 2 / January 2022, in collaboration with When East Meets West and Trieste Film Festival, Trieste, Italy

Tailor-made online consultations follow every workshop according to the need of each project.
Fee
750 EUR (per participant, max. 3 participants in the creative team, possible to pay in installments)
The program schedule and the form of the organization inevitably depend on the development of the coronavirus pandemic situation. 
Deadline: July 7, 2021.
For further information and to access the application, please click here.
Related Midpoint Editions