Network / People
Marteinn Thorsson
Marteinn Thorsson was born in Reykjavik, Iceland and is a dual citizen of Iceland and Canada. He graduated from Ryerson University, in Toronto, Canada, with a B.F.A. degree in Film Studies in 1993 and a 65-minute film noir, DIARY OF AN ASSASSIN. In 2004 Marteinn co-wrote and co-directed with Jeff Renfroe the feature ONE POINT 0 (a.k.a. 1.0, a.k.a. Paranoia: 1.0) starring Jeremy Sisto, Deborah Kara Unger, Udo Kier and Lance Henriksen. ONE POINT 0 was nominated for the Grand Jury Prize at the 2004 Sundance Film Festival, and has subsequently sold to more than 43 countries worldwide and won awards in places around the globe. Variety Magazine put Marteinn on its 10 Directors To Watch List in 2004. His second feature ROKLAND (STORMLAND) was produced by Snorri Thorisson at Pegasus Pictures (Reykjavik) and based on the novel by Hallgrimur Helgason. It has travelled to festivals around the world and its leads won best actor (Olafur Darri Olafsson) and best supporting actress (Elma Lísa Gunnarsdóttir) at the Icelandic Edda Awards 2011. It was recently (February, 2015) named as the best Icelandic film ever made by film and literary critic Bjorn Thor Vilhjalmsson. His third feature is the very controversial XL, which reunited him with Olafur Darri Olafsson and Elma Lísa Gunnarsdóttir, amongst others. XL won Best Actor at The Karlovy Vary International Film Festival and was nominated for 11 Edda Awards. His next films are the supernatural thriller, RECURRENCE (UNA), produced by Gudrun Edda Thorhannesdottir (Duo Productions) and coming-of-age drama, WILD SUMMER, produced by Thorsson (Tender Lee), Paola Sponda (Border Studios, Italy), Christian Riffard (Frozen Frogs, France) and Anja Wedell (Czar, Germany). Marteinn has also created (wrote, directed and edited) award winning Promos for Astral Media (The Movie Network), in Toronto, Canada. He has also directed and edited Television programmes for Icelandic Television, as well as Music Videos and Commercials. Marteinn has also taught Screenwriting, Directing and Producing at The Icelandic Film School and he was the Creative Director of Reykjavik International Film Festival's (RIFF) Transatlantic Talent Lab in 2011 and 2012 where he created, organized and moderated the prestigious lab for a team of International students who participated in Workshops and Master Classes held by industry professionals such as: Tribeca's Geoffrey Gilmore, BAFTA winning editor Valdis Oskarsdottir, directors David Cronenberg, Béla Tarr, James Marsh, Peter Wintonik and Dario Argento, Danish actor Ulrich Thomsen and others.
Show more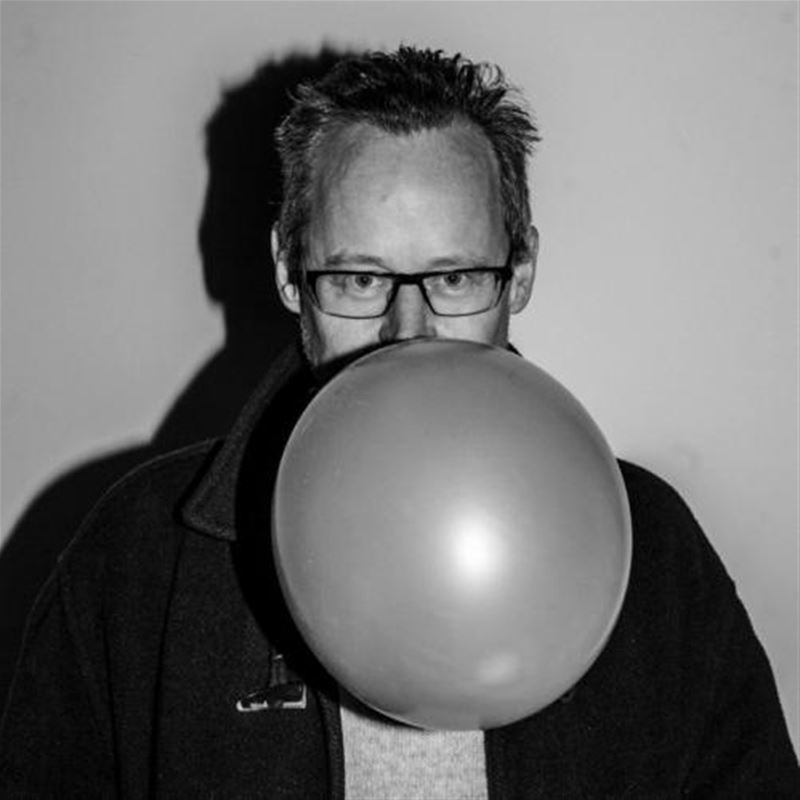 Participant in MIDPOINT programs:
Tutor / Lecturer in MIDPOINT programs:
Related projects:
Angel Dust
ALMA (13) lives with her FAMILY in a small town in Iceland, where her parents own and run a guesthouse. While vacationing in Spain, Alma gets lost but JESUS CHRIST (33) helps her find her way to a ...
Project detail