News
10 YEARS OF MIDPOINT: THE MONK
When telling the The Monk story, we have to go a little back in time.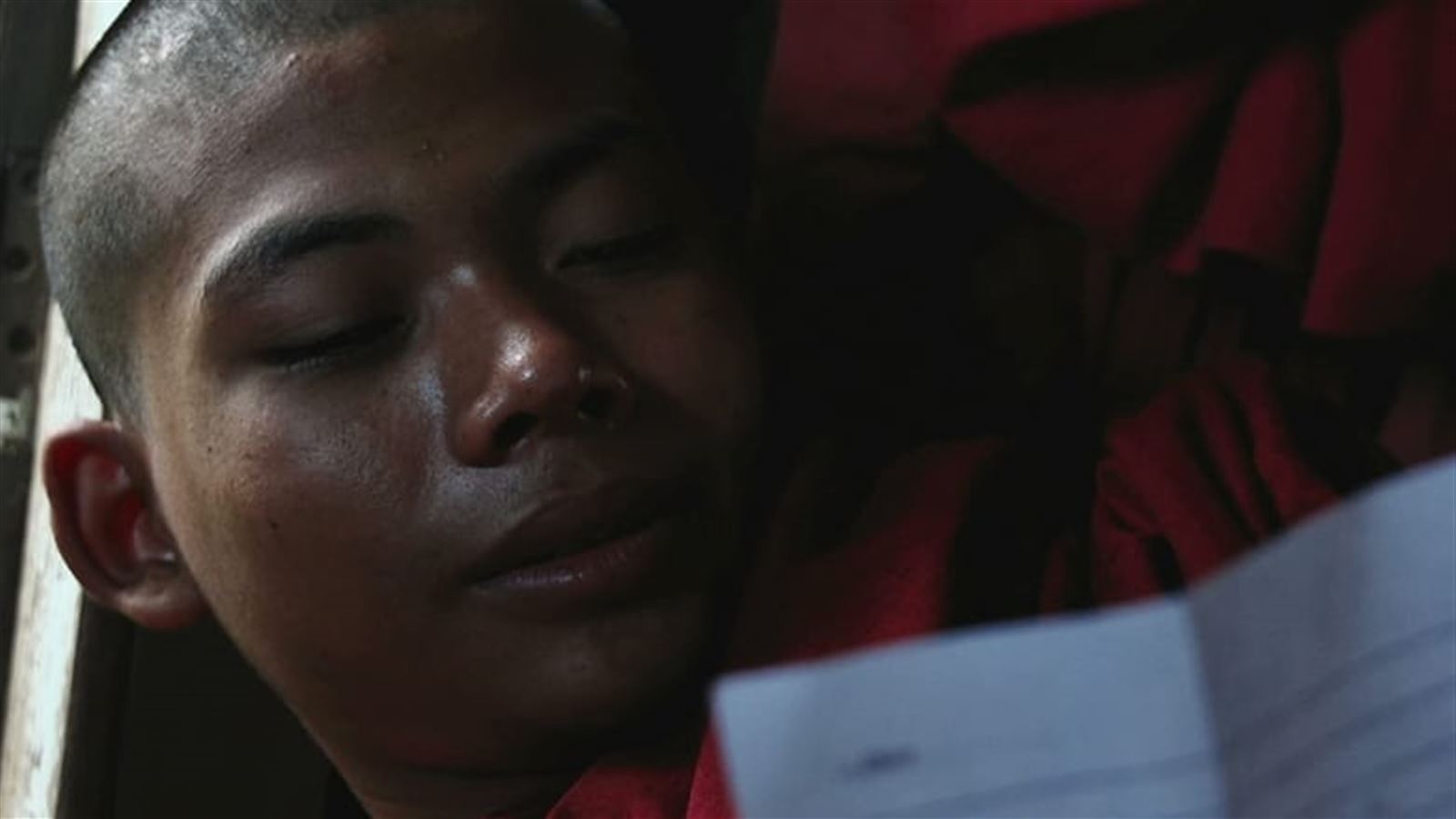 10 YEARS OF MIDPOINT:
The Monk / 2014 / Myanmar, Czech Republic

FAMU (Film and TV School of Academy of Performing Arts in Prague), in cooperation with the Ministry of Foreign Affairs of the Czech Republic and the Transition program, has been developing educational activities in inner Myanmar since 2005.
One of the main activities was a kind of "informal film school", whose participants were mostly alternative artists and people from the activist community. The most talented were later invited to study at FAMU, Prague. One of them being the The Maw Naing, the director of a feature film The Monk, who successfully attended the one-year APP program.
The screenplay of this film by Aung Min is based on his own experiences, observations and conversations with people. Together with director The Maw Naing, they consulted the script within our MIDPOINT Feature Launch program in 2011.
Aung Min recalls his experience with Feature Launch:
"I basically wrote the script of The Monk during the MIDPOINT program in 2011. I had only around 20 treatment pages at the beginning of the workshop. Initial stages of the workshop were really challenging for me. But then I met Jean-Claude Carriere who encouraged me to go through with my script. I met him twice, first time when he invited me for a coffee at the festival. We had about an hour to talk about my script and he gave me some feedback. I am a traditional Buddhist, therefore I was afraid to criticize the priests. I am afraid of karma, about going to hell. But after meeting Claude Carriere, it became very clear to me how to portray the characters in my story. After that, I started working on my first draft of The Monk in Prague. I had Brandon Ward and Pavel Jech as my mentors back then. With their support, I was able to write the final draft of the story. The Prague trip was my very first trip relating to my film carrier and my first foreign trip as well. However, before my engagement with MIDPOINT, I was encouraged and supported a lot by Michal Bregant and Vit Janecek to develop the script of The Monk.
I work as a writer and a teacher of script writing in Yangon, Myanmar now. The experience I gained at MIDPOINT are helping me until this day. If I have to recall something I learnt from MIDPOINT, it would be: "Script writing is less about creating things out of thin air, but more about pulling out memories from different parts of your life."
Aung Min describes the festival life of his feature debut:
"The Monk was screened at 49th Karlovy Vary International Film Festival 2014 as the opening film for Forum of Independents. It has been screened at more than 30 international film festivals including Locarno International Film Festival, Busan International Film Festival, International Film Festival Rotterdam or Goteborg International Film Festival."
AWARDS
EWHA Award at the Ewha Media Art Presentation in Seoul, Korea, May 2016.
NETPAC Award at Asian Film Festival at Vesoul, France, 2015.
Premiere Special Award, 11th Animal International Independence Film Festival, Bucharest, Romania, 2014.
What is Aung Min up to now?
"I am currently working on a project called Man with Beard, which is written and produced by me and co-produced by www.D1 film.com, Czech Republic. Vit Janecek from D1 Film is a teacher who has been teaching about filmmaking in Yangon since 2005. He helped me with the editing process of Man With Beard. He was also a huge part of The Monk, we worked together on that as well. Furthermore, we are working together with D1 Film on a new film called Yangon Midnight."
The film will be available at dafilms.cz or dafilms.com

Synopsis:
A young boy Zawana enters a small village monastery led by U Dahma. Zawana has doubts if this lifestyle is right for him, but he grows to like the old abbot. The monastery faces financial crisis, monks are leaving, and on top of that U Dahma gets sick. Somebody must take care of him and the whole community. Zawana understands that he has to take the challenge...
Official Facebook page of the film:
https://www.facebook.com/film.themonk

Credits:
Director: The Maw Naing
Writer: Aung Min
Cinematography: Tin Win Naing
Editor: Zaw Win Htwe
Producer: Vit Janecek
Production: FAMU – Film and TV School of the Academy of Performing Arts in Prague
Co-production: One Point Zero (The Maw Naing), Czech Television - Film Centre
Main cast: Kyaw Nyi Thu, Thein Shwe, Han Nawe Nyein, Moe San
Related Midpoint Editions
Related Midpoint Projects
A Monk
A MONK is a story about an experience of a novice who tried to escape the life of a monk. Zawana (15) is a novice who was brought up by the abbot, U Dhama (65) since he was 5 years old. When the monk ...
Project detail