Network / People
Vivian Sade
Vivian Säde is a screenwriter, director, and producer from Tallinn, Estonia. Säde graduated with a Bachelor's degree in Audiovisual Media from Tallinn University's Baltic Film and Media School as a writer-director in 2020 and from Edinburgh Napier University's Screen Academy Scotland with a Master's degree in Screenwriting in 2021. "It's About a Wedding", a comedy-drama short film written and directed by Säde, premiered in the National Competition programme of Black Nights Film Festival's PÖFF Shorts 2020 to critical acclaim. Säde is also the owner of production company Moondustfilms (est. 2018), with which she co-produced and directed a music video titled 'Never Forget Who You Are' from Singing Revolution, a musical from the USA which premiered in Los Angeles in 2022. Säde's coming-of-age short film as a writer-director titled "Sherlock and I" was completed in 2018 and won the Best Supporting Actor award at the institution-wide 'Best of BFM' showcase. Säde was also the casting manager of the Estonian award-winning film "Kids of the Night" (2021) and has contributed to the production team of several short films and other audiovisual works. Säde is a member of the Estonian Filmmakers Association.
Show more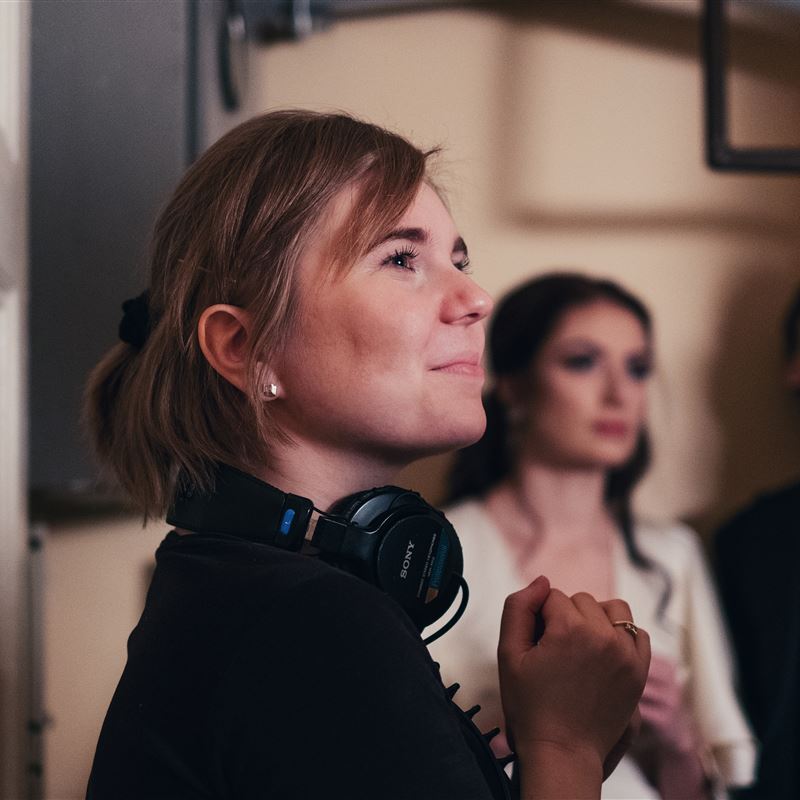 Participant in MIDPOINT programs:
Tutor / Lecturer in MIDPOINT programs:
Related projects:
Sloppy
Estonian small-town girl Manna's world is rocked when her boyfriend breaks up with her on the same day as her long-divorced parents announce their re-engagement. It also happens to be her 18th ...
Project detail