Network / People
Filip Jembrih
Born in 1997 in Brežice, he has been interested in the visual arts since a young age. He continued his education at the High School of Design and Photography in Ljubljana. In 2019, he enrolled at Slovene Academy for theatre, radio, film and television. His first directorial short film Fabula, which he produced by himself, was presented at two festivals in the same year, the Kranjska Gora International Film Festival (KGIFF) and the Fiorenzo Serra Film Festival (FSFF). During his schooling, he devoted himself to film directing. This year his short documentary Cradle is being presented at home and International film festivals and he finished filming his graduation film Faraway Fields which is currently in postproduction. He produced and directed several music videos for young and rising Slovenian bands and he participated on many student film sets as the first assistant director. In the future, he wants to embark on a professional path in the audiovisual world, both at home and abroad.
Show more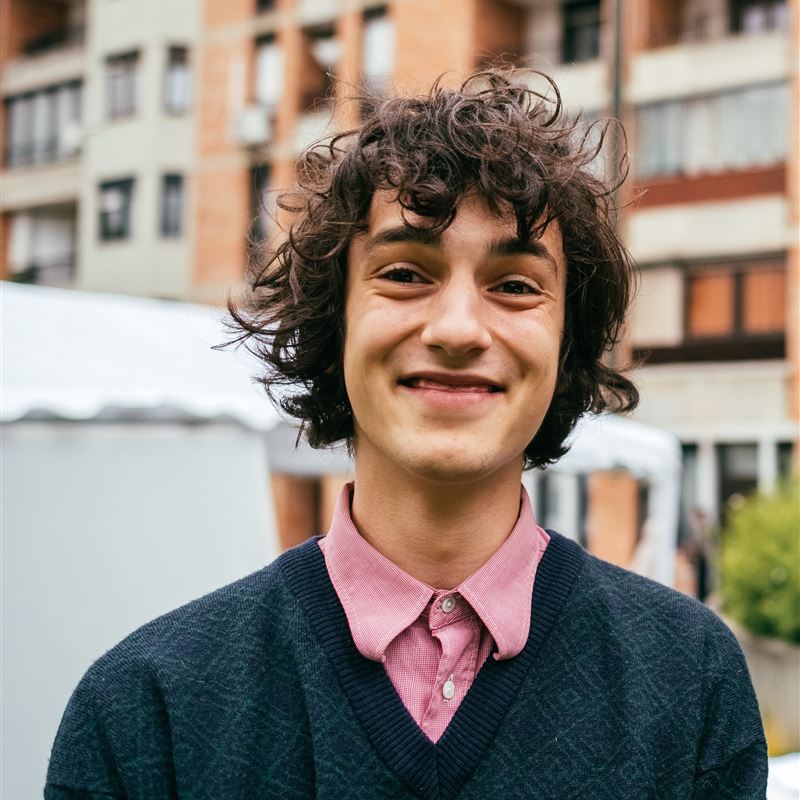 Participant in MIDPOINT programs:
Tutor / Lecturer in MIDPOINT programs:
Related projects:
Welcome Home
Together with her son Jan, Vera returns to her hometown in Zagorje, a rural area in Croatia that she ran away from to Slovenia ten years ago. Upon her arrival, deep-seated family grudges connected ...
Project detail