News
KVIFF & MIDPOINT Feature Launch 2020 present: Script Consultant Trainees
Meet Melissa Dhondt, Judit Olah & Angeliki Vergou – Script Consultant Trainees of Feature Launch 2020!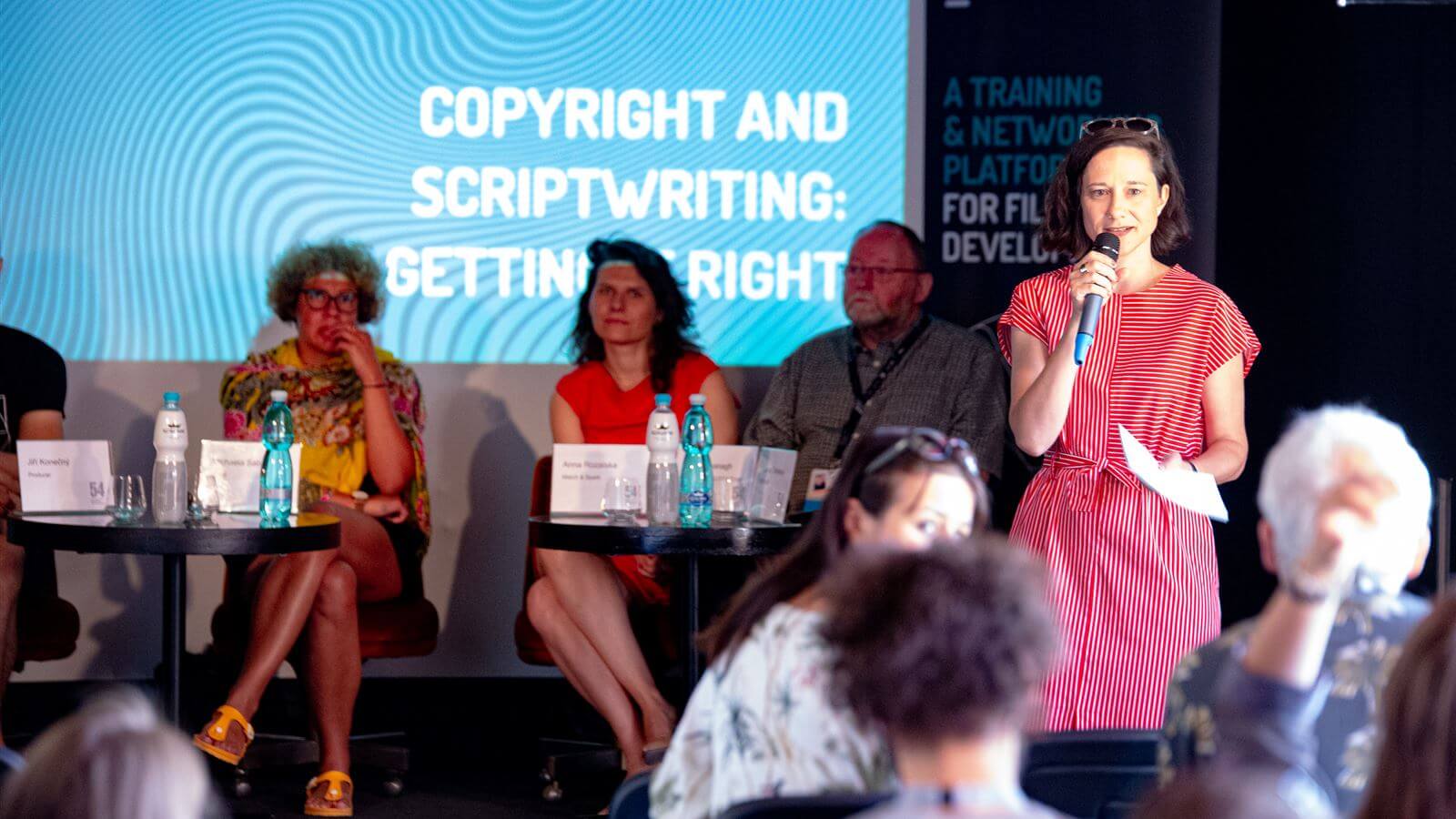 Since MIDPOINT Feature Launch is also focusing on the training of aspiring script consultants, it is our big pleasure to introduce to you this year's Feature Launch script consultant training graduates.
They joined the whole creative process of project development from the very beginning and collaborated closely with the projects while also gaining an intensive training by their own mentor.
Naturally, they are about to present themselves alongside the projects during the Works in Development – Feature Launch of KVIFF Eastern Promises.
Melissa Dhondt
"I very much enjoyed the group work where we talked about character development and emotional structure and I learned it's essential to take the time to communicate your thoughts properly and carefully in order to establish an environment where everyone can talk and think freely."
Melissa Dhondt is a producer and screenwriter for the production company Lunanime, part of the Lumière Group, and the founder and producer of the production company in Hinterland, which focuses on author driven fiction (short) films and video-installations. She's a MAIA 2017 and a 2018 EP2C postproduction graduate. She participated at MIDPOINT TV Launch 2018 as the creator and writer of TRANSIT which won the Art Department Masterclass Award at CineLink Industry Days.
Judit Olah
"Feature launch was my second experience with MIDPOINT: first as a writer, now as a script consultant trainee. Sitting on both sides of the table was a great way to reach deeper engagement towards film making. I'm grateful to the wonderful teams that allowed me to take part in their journey!"
Judit Olah finished her MA at Eotvos Lorant University in 2014 at the department of film studies, with the guidance of head of department, Andras Balint Kovacs. Parallel with the academic studies in film theory and history, she attended the faculty of film-making. During her studies she has worked in several films in different positions. Most important ones: in 2013 with Vanda Aranyi she has made the short film LOOP at Katapult Film and Laokoon Film. With the support of the Hungarian National Film Fund she has made her first own short film BEAUTY QUEEN in 2015.
In 2015, she has been working both on television documentaries and short films. She finished her feature-length documentary entitled RETURN TO EPIPO in 2020, which premiered at CPH:DOX in Next:Wave competition. She did several international workshops, including MIDPOINT Shorts 2019 as a writer-director, as of this year she is a script consultant trainee at MIDPOINT Feature Launch.
Angeliki Vergou
"I learnt to listen, observe, use questions to give creative feedback and trust my instincts.
Working with the group and our tutor inspired me and gave me confidence in script consulting."
Angeliki Vergou was appointed Head of the Crossroads Co-production Forum (for projects in development from Southeastern Europe and the Mediterranean region) of the Thessaloniki IFF in 2019. Prior to that, she was the coordinator of Crossroads since 2008. Overall, she has been part of the Thessaloniki festival since 2001, having worked in various other departments and positions. She also works for the Thessaloniki Documentary Festival. She holds a BA in European Civilization (Hellenic Open University).
She has participated in Sources 2: Training Mentors for Screenwriters (2013) and as an assistant trainer at MFI's Script2Film Workshop (2019). She is currently script consultant trainee with the MIDPOINT Feature Launch Workshop 2020. She speaks English (fluently), French (well), and Czech (does her best).
She will be incorporating her new knowledge in her work with Crossroads but also looks forward to working with creative teams as script consultant in Greece and Europe.
Related Midpoint Editions