News
David Pope to lead the MIDPOINT Intensive Lithuania program
MIDPOINT is happy to collaborate with renowned script consultant and scriptwriter David Pope for the first time.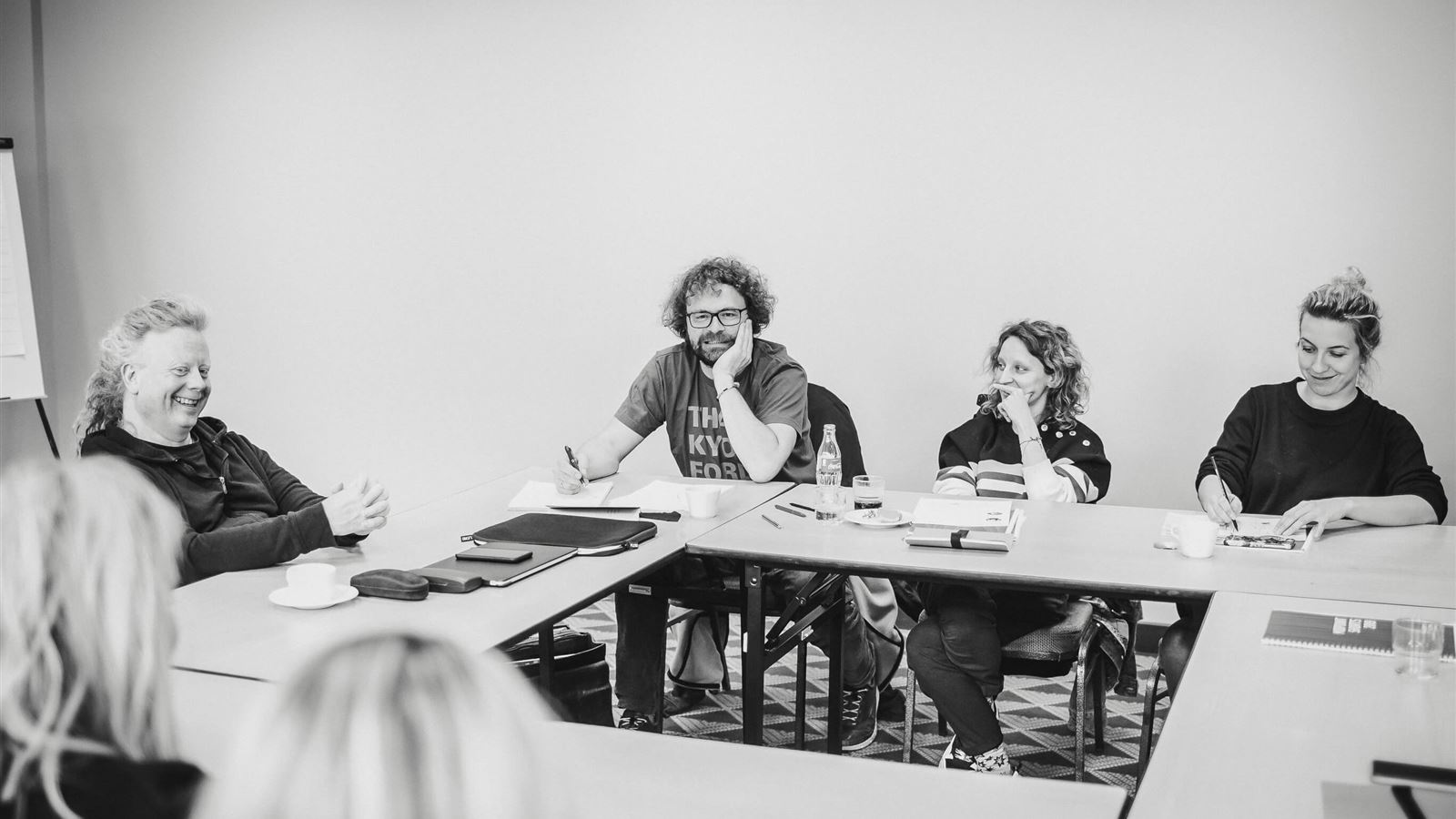 David Pope is joining MIDPOINT in 2019 and will serve as a group leader of the MIDPOINT Intensive Lithuania program. David is an experienced script consultant working worldwide; apart from moderating the Rotterdam Lab at CineMart and tutoring for Rawi Screenwriting Lab for Royal Film Commission - Jordan, he also worked with BFI, Creative England, BBC, Creative Europe, Cannes Cinefondation, Polish Film Institute, Cannes Film Festival, Film London, Lionhead Studios Institute amongst many others.
At MIDPOINT, he will offer his expertise to participants of the MIDPOINT Intensive Lithuania program (May 5 - 8, 2019). This special professional training program is opened only to Lithuanian creative teams of filmmakers (scriptwriter and/or director and producer).
During the workshop, the selected teams will work with David on the creative development of their scripts. Selected filmmakers will consult their projects with David within the group and as well, they will experience individual sessions with him. After the intensive 4-day workshop, tailor-made online consultations will follow, according to the need of each project.
Apart from the deep analysis of the script, the program of the workshop will offer plenary sessions and meetings with international experts from different areas of audiovisual industries (tutors to be announced later).
Call for applications is opened until March 24, 2019.
MIDPOINT Intensive Lithuania is supported by Lithuanian Film Centre and Ministry of Culture Czech Republic.
Related Midpoint Editions