News
TV Launch: Interview with DE training graduates
Interview with Zuzana Ferenczova and Martynas Mendelis about their experience with the "development executive" training of TV Launch in 2019.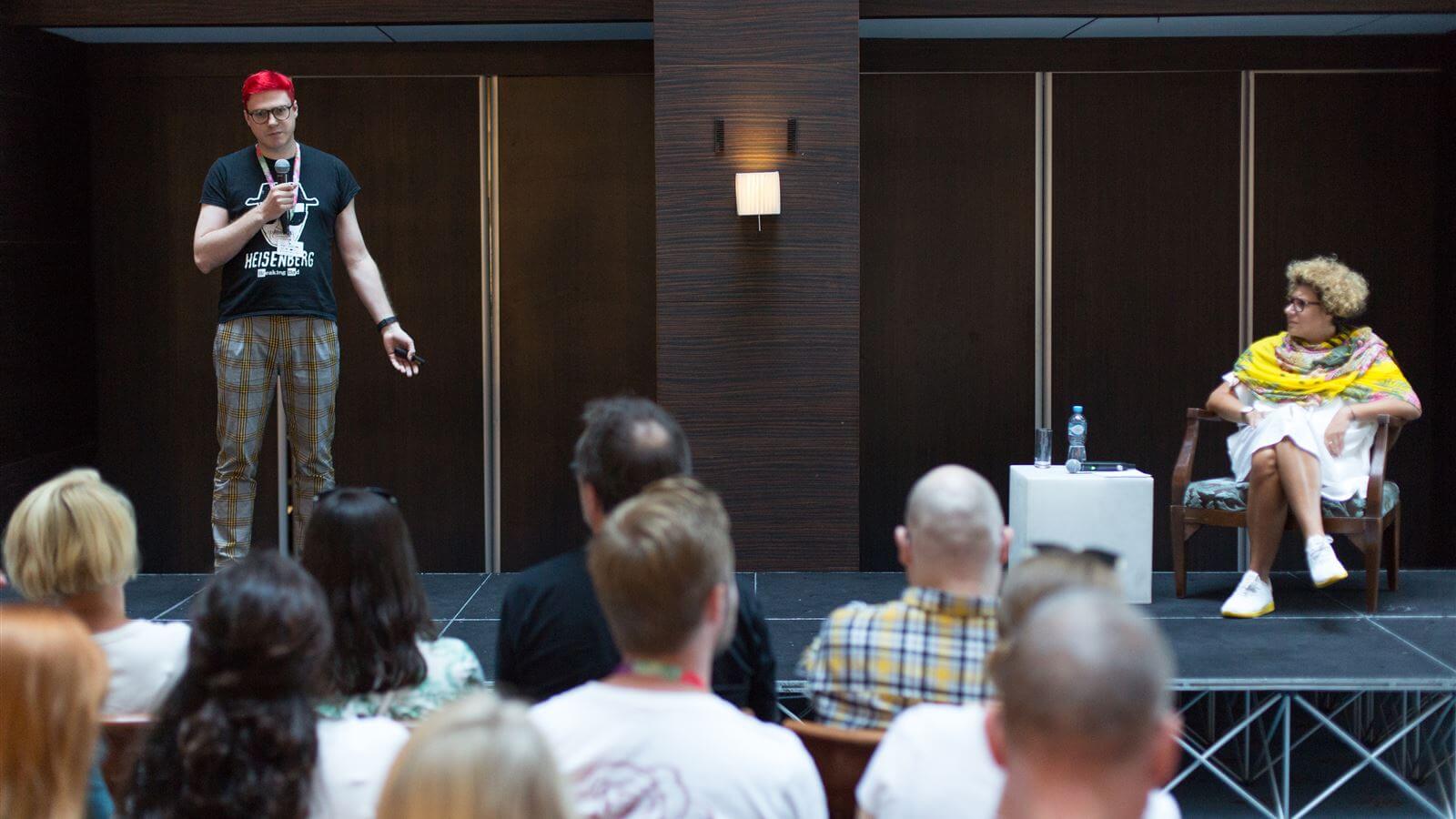 MIDPOINT TV Launch offers not only the project development of long or short form series, but focuses also on the education of future commissioning editors -  the mission is to raise a new generation of broadcaster executives and commissioning editors in the CEE region. 
The offered "development executive/ DE" training is incorporated into the regular project development program of TV Launch.

In case you are thinking about applying, but you are not sure what "all this is about", just listen to Zuzana Ferenczova (Slovakia) and Martynas Mendelis (Lithuania) – they represent the first generation of our development executive training graduates (TV Launch 2019 alumni).  
Q: How would you describe your experience with us?

Zuzana:
To be a DE was never easy and in the current situation when the local television markets are competing with big streaming services it's even harder. The MIDPOINT TV Launch program gives you a great guide how to overview the skills and duties of a DE in these circumstances and offers you the possibility to improve all what you already know in leadership of tutors who belong to the best on both types of these markets. I can just recommend it!

Martynas:
Overall, the experience is mind-blowing. First of all, it is fascinating to observe how far the initial ideas of participants' projects develop in 9 months. MIDPOINT gave me a chance to participate in this creative process from the very beginning and see how ideas became scripts. As for the development executive training, it is an eye-opening experience. Development Executive role is still in early stages in the Eastern and Central Europe and this training demonstrates how important this role can be.

Q: Can you say now what particular skills you personally gain at TV Launch?  

Zuzana:
From the practical point of view, MIDPOINT TV Launch taught me all of the formal criteria how a high quality TV series idea prepared for the international market should look like. From a creative point of view, it taught me what is an essence of a great TV series. From a personal point of view, it taught me that the greatest professionals are people with deeply admirable human qualities.

Martynas:
I'd say that communication was the key skill that I've learned. Would it be with the writers or with the experts, communication was always the key aspect to assure efficient collaboration. In the TV industry, development executives oftentimes become the bridge between writers and production companies, and it is important to set your priorities straight. On top of that, the training helped me to strengthen my story analysis skills. It is a nice feeling to care about the stories of other writers.
 
Q: Would you say that the participation at TV Launch has somehow developed your career already?

Zuzana:
It gave me the courage to think beyond the borders of my country and myself. It's the most precious gift from MIDPOINT.
Martynas:
I got some confidence in my script analysis skills, as well as writing coverages and giving constructive feedback. As development executive, I was mentored by two excellent experts Gabor Krigler and Steve Matthews. On top of giving me the practical skills on effective communication with writers, they also helped me to prepare the creative portfolio and advised on how to present myself to the industry as a development executive. Since MIDPOINT, I'm confident to present myself as a script reader / story analyst and I believe that I can help writers to push their stories further. On top of that, the training also helped me to improve as a writer myself.
Q: Could you name what was the most valuable in the training?

Martynas:
People. We are in the team business, and I believe that no matter how great storyteller you are, constructive feedback can only make your script better. The mutual goal for developing the best possible project was felt throughout the whole program - all together, the participants, experts, and organizers managed to build an inspiring and motivating atmosphere.
Zuzana:
MIDPOINT TV Launch is really an " idea to market" program – it offers a safe incubator, where you can freely create but at the same time it gives you all of the basic information and skills needed to put your idea up to the market. The tutors of MIDPOINT are fantastic professionals, passionate and adamant, providing not just elementary cooperation but real deep co-working, pushing everybody to give the best possible. And the workshop has a great organization behind, supportive, empathetic and smooth. All of the levels provided are just high value.
Q: To whom would you recommend to apply to this program?

Zuzana:
I would say everybody who wants to learn how to lead a creation of a high quality TV series, both beginners or experienced dramaturges. Nobody will come short, vice versa – you can just gain!

Martynas: 
It's the program for people who can juggle few ideas at the same time and – most importantly – can honestly care about other writers' stories. It's training for people who want to learn to provide constructive feedback and look for the correlation between market trends and the world of the story. You should be open to different approaches and support the projects without pushing your personal agendas.